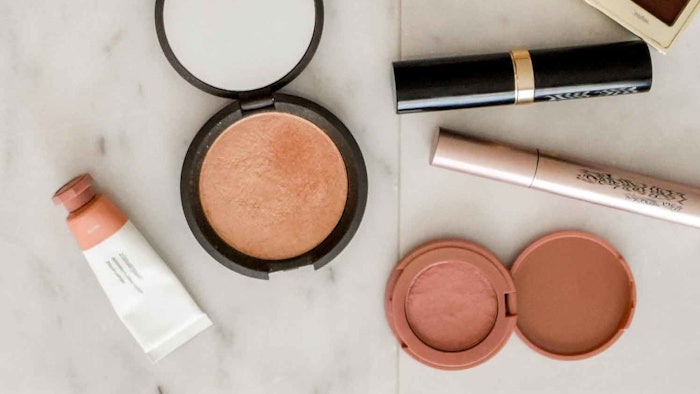 The consumer pulse this week, per Google trends, shows major interest in multifunctional cosmetics, i.e., IT-Cosmetics Bye Bye Makeup 3-in-1 Makeup Melting Balm; a hair-straightening tool from Black-owned beauty supply store Lipoholics; and pancake makeup, which took us down memory lane to Max Factor. 
See related: Trending; Organic Ingredients, SC Kozmetik, Daiso and Rihanna Makeup
IT-Cosmetics Bye Bye Makeup 3-in-1 Makeup Melting Balm
Up 900% in Google searches this week, "IT-Cosmetics Bye Bye Makeup 3-in-1 Makeup Melting Balm" is a multifunctional, vegan product, serving as a makeup remover, brightening cleanser and hydrating face mask all in one. Massaging it into the skin changes the balm to a nourishing oil that reportedly "melts away waterproof makeup and SPF products."
If the user adds water, the formula also turns into a milky cleanser, whose vitamin C and rosehip oil cleanse and brighten skin. Finally to use it as a mask, a scoop of product is applied to the face and left on for 10 min for skin-softening benefits.
Ingredients: IT-Cosmetics Bye Bye Makeup 3-in-1 Makeup Melting Balm: Ethylhexyl Palmitate, Polyethylene, PEG-20 Glyceryl Triisostearate, Butyrospermum Parkii Butter/Shea Butter, Phenoxyethanol, PEG-30 Dipolyhydroxystearate, Simmondsia Chinensis Seed Oil/Jojoba Seed Oil, Caprylyl Glycol, Tocopherol, Parfum/Fragrance, Rosa Canina Fruit Oil, Ascorbyl Palmitate, Polysorbate 20, PPG-26-Buteth-26, Ceramide NP, PEG-40 Hydrogenated Castor Oil, Aqua/Water/Eau, Citric Acid.
See related: 12 Biggest Wellness Trends in 2023, by The Global Wellness Summit
Lipoholics Cosmetics
Searches on "Lipoholics Cosmetics" were up 3,100% this week. While no topical product was mentioned, the Black-owned beauty supply store was highlighted as a "favorite moment in January" by Mane Addicts for a tool known as The Nimble Comb. Mane Addicts declared the comb "The TikTok product to buy," which surely stirred some consumer interest. This tool is an attachment for ceramic hair straighteners to give hair a "sleek silk press,' to detangle hair and to evenly distribute heat, reportedly cutting straightening time in half.
Pancake Makeup Brand
Finally, up by 550% in Google searches this week was the phrase, "pancake makeup brand." A multitude of such products is available but a quick search retrieved references to the original maker Max Factor. According to several sources, the makeup was a hit with Hollywood stars in 1930s and 1940s as it was developed for Technicolor film because without corrective makeup to provide a natural complexion, actors' faces reportedly appeared brick red or blue. Actors apparently latched on and began taking it home, inspiring the company to commercialize it.
According to the source Cosmetics and Skin, the original formula:
Was water-based;
Contained a highly pigmented powder incorporated into a dehydrated cream made from triethanolamine stearate, lanolin and water;
Could be regarded as a dehydrated powder cream.
The product was manufactured by adding fillers (e.g., talc) and pigments (e.g., iron oxides) to oils and waxes that had previously been mixed in water with the aid of a dispersing agent. After blending the mixture into an even paste, it was dried and then pulverized into a fine powder.
Since the pigment particles had absorbed the oils and waxes, they were now water repellent. This quality they retained when pressed into cakes.
See related: Laura Mercier Launches Real Flawless Weightless Perfecting Foundation