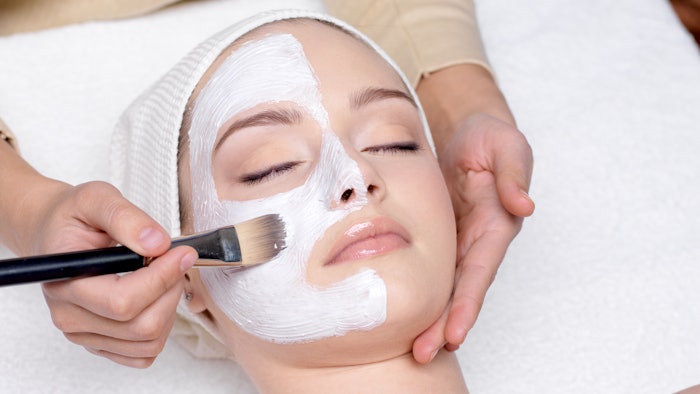 Data from Technavio on the face masks and peels global market indicates that the market will grow at a 6.07% CAGR and increase by $5.46 billion by 2026. The market is expected to experience substantial growth in the Asia-Pacific (APAC) region. Increased demand for anti-aging skin care and growing concerns over personal hygiene and wellness were a few market drivers identified in the report.
Related: Global Algae Proteins Market to Reach $1.1B by 2026
Technavio reports that the market is driven by product premiumization and the increase in demand for organic and natural masks and peels. Consumers are also increasing their preference for facial skin care products that take care of multiple skin concerns.
Product innovation that focuses on high-quality ingredients has driven the pricing for premium skin care and in turn, the profit margins for vendors. This trend among vendors is expected to fuel the growth of the global face masks and peels market during the forecast period.
Face masks accounted for maximum sales in the market in 2021 and the market growth in the segment is expected to be significant over the forecast period. The offline segment generated significant revenue in the market in 2021. The expansion of specialty stores, hypermarkets, supermarkets and convenience stores that offer facial masks and peels are driving the growth of the segment.
APAC is anticipated to have the largest share of the market. The region currently holds 48% of the global market share. The rising trend of safe personal grooming products of superior quality has been crucial in driving the growth of the regional market.
The key market leaders in the global face masks and peels market identified in the report include Beardo, Beiersdorf Aktiengesellschaft, Boots UK Ltd. and Clarins Pte Ltd.