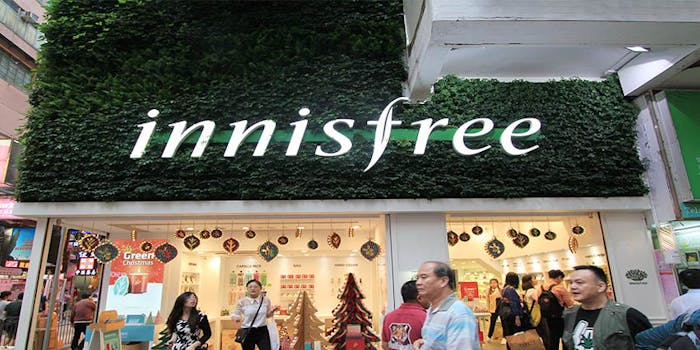 "Korean brands generate 42 times more conversations on Weibo than the average index brand," according to a new analysis of K-beauty in China from L2. These numbers reflect the rapid growth Korean beauty brands have enjoyed in Asia's leading market, where they dominate almost 25% of total cosmetics imports, a 126% increase versus 2014.
On China's largest search engine, Baidu, six of the 10 brands with the fastest search growth hailed from Korea or Japan. The search engine is dominated by Innisfree.
Why is Innisfree so strong? Because it has created a strong brand site and mobile, in-store and social media platforms. L2 has identified several key strengths for the brand:
a gamified cross-channel loyalty program
user-generated content
video libraries
Innisfree also posted content, including videos, to the WeChat plagform. Its campaign hashtag #innisfree received 17.7 million impressions and 36,000 mentions on Weibo, L2 notes.