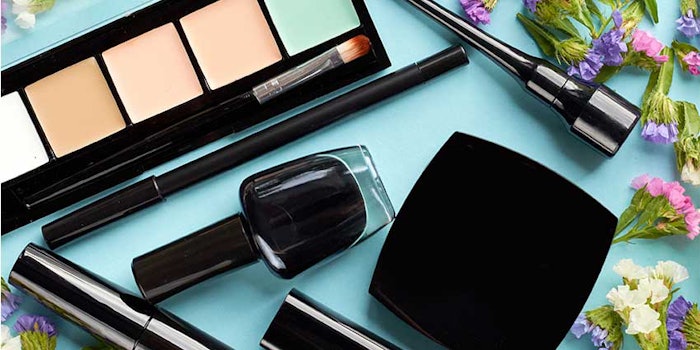 While the world is learning how to adapt to the COVID-19 pandemic, the beauty industry is looking for new avenues to recoup losses. Recent reports from Kline and HatchBeauty Brands provide updates on not only trending ingredients and beauty categories, but also those on the decline.
Related: Top Ingredients, Claims and Categories Since COVID-19
According to Kline, consumer behavior and spending in 2020 has clearly shifted. As such, the consequences of COVID-19 will lead to a reduction by consumers on discretionary expenses such as fine fragrances and hair styling products while spending on necessities such as liquid soaps and lotions will be maintained. The following are some specific winners and losers.
Winning Product Categories
As stated, hand soaps and hand sanitizers are perceived as the most necessary and are predicted to continue to see a sharp incline for quite some time due to high usage. Everyday basics like baby care, deodorants and antiperspirants, lip care, personal cleansing, multicultural hair care and shampoos, and conditioners are also expected stay the course with similar usage to that before the pandemic and minimal impact.
Winning Ingredients
In a report from HatchBeauty Brands, the company observed trending ingredients according to online searches during a three-month span (January-March 2020). The top three ingredients were vitamin C, echinacea and elderberry.
Vitamin C has reportedly risen 101%, search-wise, since 2019 and is continuing to rise at an accelerated rate. The company also noted an average of 306,051 weekly searches on the ingredient during the January to March 2020 timeframe.
Echinacea increased by 69% in online searches from 2019 to 2020 and saw an average of 144,696 weekly online searches in the first quarter of 2020. Finally, elderberry drew an average of 10,458 searches weekly in the first quarter, up 124% over 2019.
Previously: Demand for Hand Soap Set to Soar from COVID-19
Additional "ingredients to watch for," according to HatchBeauty Brands, include:
Cordyceps: To improve immunity by activating cells and certain chemicals in the immune system.
L-Glutamine: Linked to protein synthesis. It is naturally made by the body and glutamine levels drop when the body fights illness or injury. Therefore, supplementing with l-glutamine is thought to promote immune health.
MSM: Has been shown to reduce inflammation, benefiting overall immune function.
Krill oil: A source of omega-3 fats, which also has been shown to reduce inflammation.
Beetroot concentrate: Helps the immune system to function because it contains vitamin C, folate, manganese, iron and phytochemicals.
Quercetin: In addition to boosting immune function, it also acts as an antiviral agent, which is specifically applicable now.
Epicor Fermentate: This is a whole food ferment, which is a natural ingredient composed of fibers, polyphenols, vitamins, amino acids and beta-glucans. These all work together to boost immunity.
Monolaurin: Mostly benefits the digestive tract, which boosts immunity since the human body fights off infection largely through the gastrointestinal system.
AHCC: An effective, well-absorbed, study-backed mushroom extract that boosts immunity by defending the body against viral and bacterial infections.
PQQ (Pyrroloquinoline quinone): Is an antioxidant and vitamin B-like compound found in soil and plants said to boost the production of mitochondria in cells.
Winning Ingredient Categories
According to Kline, antimicrobials, surfactants, emollients and rheology control agents are mainly used in products that are deemed "necessary" and will be less affected due to COVID-19. It is even predicted they may grow at a faster rate when the pandemic is over, due to changes in consumer habits and further disease prevention.
Losing Product Categories
Deemed as "optional," facial skin care, hair coloring, nail polish, shaving products and sun care are expected to experience a slight decline. However, since self-care has been rising due to consumers staying home, these categories may not see as sharp a decline.
Fragrances, hair styling products, makeup and men's skin care are predicted to suffer the most due to social distancing from COVID-19. According to Kline, sales will likely continue to suffer during the economic fallout in the years to come.
Losing Ingredient Categories
According to Kline, emulsifiers, conditioning polymers, UV absorbers, hair fixative polymers and color cosmetic ingredients, e.g., pigments, are expected to decline. This is due to a fall in sales of premium skin and hair care.