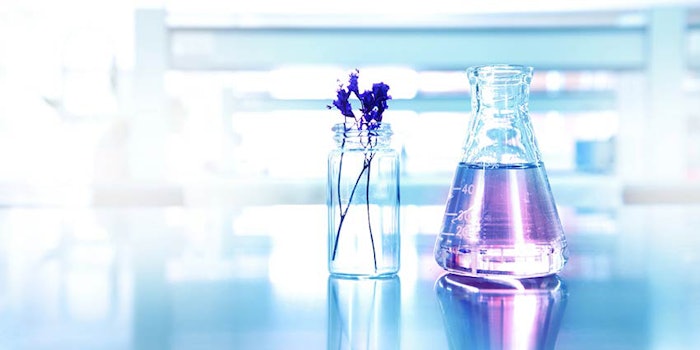 The personal care active ingredients market is expected to grow at a CAGR of 6% in key markets during the 2016-2021 forecast period, according to Kline Group.
These key markets—consisting of Brazil, China, Europe and the United States—are currently estimated at $1.1 billion. Drivers include a consumer desire for natural products with high efficacy and visible results.
Botanicals and biotechnology are the fastest growing categories, driven by a consumer preference for natural products. Marine ingredients are also growing rapidly.
Related: Kline Reports Consumers Driving Active Ingredient Development
Sustainability of sourcing, notes the report, has become a major driver in M&A activity over the last few years, as many large, established companies have turned their focus to biotechnology and natural ingredient suppliers. These major players include IFF, Givaudan and Takasago, who have expanded their personal care footprint with the acquisition of suppliers such as Lucas Meyer, Induchem and Soliance, and Centre Ingredient Technology (respectively).