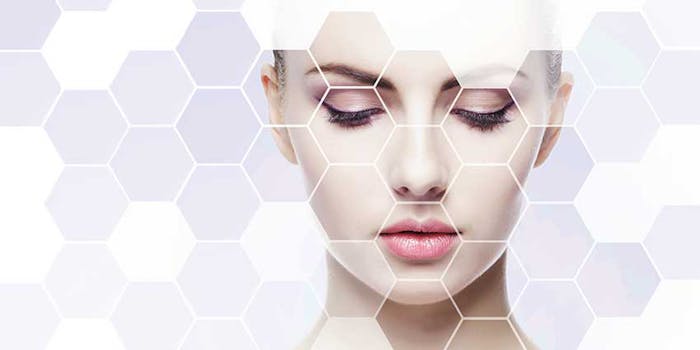 For the foreseeable future, actives will attract personal care consumers—the market for these anti-aging, skin whitening, sun protection, etc., ingredients is set to reach $4.45 billion by 2026 as consumers demand higher efficacy in their personal care products.
For this installment of the Cosmetics & Toiletries Supplier Roundtable—which discusses formulating issues on a monthly basis—experts were challenged: How can you optimize the efficacy of active ingredients in formulations?
Expert responses are as follows:
We are constantly worried about our skin. After all, it is the most visible part of the body. Facial skin in particular is typically the first part others see when they meet. In relation, wrinkles, blemishes, acne—all are common problems we deal with every day.
Apart from a good skin care routine, some of us seek skin care treatments to create the look of our dreams. However, the top layer of skin consists of dead skin cells that inhibit skin's ability to absorb active ingredients from creams and serums. Adding exfoliation to skin care routines therefore makes beauty products more effective.
For example, phytic acid is a naturally sourced acid found in many plant sources, including corn, wheat, rice, soybean, sesame and oat. Biosil's Phytic Acid Extreme (PAE; INCI: Phytic Acid) is a water-clear, 50% phytic acid solution sourced from rice.
Phytic acid has a unique structure that provides self-neutralizing activity, yields gentle keratolytic effects and aids in cell turnover while providing gentle and effective skin exfoliation. Its exfoliation activity is comparable to glycolic acid.
To support the concept of exfoliating the skin for the better penetration of actives, Biosil developed PAE complexes. These water soluble complexes can easily be added to formulations without the added step of neutralization. They contain:
Aloe, which provides healing and soothing properties; and
Phytic Acid Extreme, which provides gentle exfoliation to prepare skin for uniform and deeper penetration.
PAE Complex Hydration and Repair (INCI: Aloe Barbadensis Leaf Juice (and) Glycerin (and) Phytic Acid (and) Laminaria Saccharina Extract) includes the active ingredient Ocea Care, which restores skin integrity.
PAE Complex Oil Control (Aloe Barbadensis Leaf Juice (and) Phytic Acid (and) Fucus Spiralis Extract (and) Tetraselmis Chui Extract) includes the active ingredient Sebocea, which decreases sebum production.
Finally, PAE Complex Skin Revitalizer (INCI: Aloe Barbadensis Leaf Juice (and) Phytic Acid (and) Fucus Spiralis Extract (and) Tetraselmis Chui Extract) includes the active ingredient Ascorbosilane, which promotes younger, healthier and more radiant skin.
After the challenging work of choosing the best actives for a cosmetic formula, formulators need to consider how to maximize their efficacy and get the best possible results. In this context, Lubrizol counts on its strong expertise to optimize the performance of actives in each formulation, grounded mainly upon performance enablers and other available formulation strategies.
To ensure the bioavailability of active ingredients, formulations should guarantee they are delivered to the right skin target and in the right amount. Different ingredients can be used, such as rheology modifiers, emulsifiers and emollients, as well as delivery systems.
For example, the ability of Glucamate SSE-20 and Glucate SS emulsifiers (INCI: PEG-20 Methyl Glucose Sesquistearate) to pair and form a liquid crystal structure is an important benefit for skin care formulations; it can enhance suspending capability and formulation stability while improving the delivery of actives—via compatibility with the lamellar liquid crystal structure of the stratum corneum.
Formulation properties can also favor ingredient activity. A thin, aqueous formulation will distribute active ingredients in a wider area than will a more viscous and rich formulation, which will result in a greater concentration per skin cm2.
In addition, obtaining the right sensoriality ensures the end-consumer will apply the right amount of personal care product to deliver performance. A clear example is sunscreens, where formulations with an enhanced skin feel encourage greater consumer compliance, allowing the required protection during use and correct reapplication.
An appropriate solution example from Lubrizol is Avalure Flex-6 Polymer (INCI: Polyurethane-62 (and) Trideceth-6), a multifunctional film-former and emulsifier that provides texture viscosity and stability with a pleasant, silicone-like after feel. It can enable high water-resistance in challenging sun care formulations.
Finally, another aspect to enhance activity is assuring the stability of actives in formulations. This requires formulation analysis under different physico-chemical conditions and using the optimal pH for the active ingredients. Compatibility among actives must be determined and when it is not ideal, additional strategies can be used; such as microencapsulation.
Ensuring the stability of not only the active ingredients, but also the cosmetic formula itself is important to avoid physico-chemical changes and prevent structural alterations that could affect the bioavailability of the actives. In this case, our solutions to stabilize emulsions include the use of emulsifiers such as Glucamate SSE-20 Emulsifier, and emulsion stabilizers such as the Pemulen Polymeric Emulsifiers (INCI: Not Available).
Valeria Verardo, Technical and Commercial Manager, Vevy Europe
Behind every successful active, there is a powerful delivery system. Actives make sense only if they can reach their target and fully perform their intended functions. Formulas including actives therefore must be stable and properly absorbed by the skin before they release their actives.
In addition, formulas should be eudermic and not overwork the skin, keeping it in a healthy state. They should also offer a good skin feel index and appearance; therefore, the choice of excipients has a crucial role in optimizing the efficacy of actives, leading to high performance.
Among the many appropriate Vevy Europe ingredients that satisfy these requirements is Xalifin-15 (INCI: C10-20 Acid PEG-8 Ester), the only O/W Bioemulgoid at high penetration capacity and high releasing power. This highly safe ingredient is obtained from botanical fatty acids and polyethylene glycol, and is free from ethylene oxide and 1,4-dioxane residuals. Enzymotoxicity tests confirm its safety: Xalifin-15 does not affect the physiological skin biochemistry, reason why it is called Bioemulgoid.
Since 1959, Xalifin-15 has been widely used in registered dermo-pharmaceutical products and functional cosmetics. Besides having bio-compatibility, it is highly compatible with a wide range of ingredients such as polar and non-polar lipids, silicones, acids, salts, strong electrolytes, essential oils, pharmaceutical and cosmetic actives. Indeed, this self-emulsifying base (HLB 12) can produce stable emulsions, characterized by an excellent skin feel index and glossy appearance, ease of spreadabilty and proper absorption into skin.
Evidence through radio isotopes and fluorescein studies confirm its great penetration capacity. Other specific studies prove faster actives delivery, in comparison with common excipients.
In the light of all the above, Xalifin-15 enables the modulation of actives content, and therefore the formulation of finished products with the best performances. All related studies are available for consultation. Visit www.vevy.com or contact communication@vevy.com for further information.
Shawn Brown, Application Lab Manager, Personal Care, Gattefossé USA
When developing cosmetic products, formulators are always looking to create unique, robust systems that deliver often-expensive actives to their targets on the skin or hair. Formulators tend to create their formulas with the active in mind, making sure the material is incorporated in the correct phase, at the correct temperature and with minimal shear to protect the active from anything that may affect its performance.
However, even when the process is perfect, actives may experience a reduction or even a total loss of efficacy. Incorporating raw materials that can boost the efficacy of actives or allow the addition of water-soluble actives into anhydrous applications is something all formulators desire.
As such, Transcutol CG (INCI: Ethoxydiglycol) is well-known for its ability to boost the efficacy of a number of actives commonly used in the cosmetics industry. This ingredient optimizes UV actives such as octinoxate and oxybenzone by stabilizing them in formulations to help achieve a desired SPF target.
In water-based antiperspirants, Transcutol CG helps to facilitate the delivery of aluminum chlorohydrate dispersions while reducing the tacky skin feel. And in self-tanning applications, a spray containing 20% Transcutol CG and 5% dihydroxyacetone (DHA), tested on 10 panelists, produced a more rapid, more intense and longer-lasting tan.
In addition, Acticire MB (INCI: Jojoba Esters (and) Acacia Decurrens Flower Wax (and) Helianthus Annuus (Sunflower) Seed Wax (and) Polyglycerin-3) is a patented wax butter technology well-known for its ability to improve stability and skin moisturization, which has been clinically proven. In anhydrous applications such as a balm or lipstick, Acticire MB allows formulators to introduce water soluble actives, which traditionally cannot be added in their current state. Formulators will obtain a unique texture and the ability to introduce a wider variety of actives.
Future Roundtables
To participate in a future Supplier Roundtable, contact Cosmetics & Toiletries Assistant Editor Brooke Schleehauf at bschleehauf@allured.com. Upcoming topics will cover:
Neurocosmetics: Formulating Pleasant Experiences (March)
Full-spectrum Sun Protection (April)
Acne Care Solutions (May)
Formulating Softness and Shine in Hair (June)
How to Go Green and Remain in the Black—Case Studies (July)