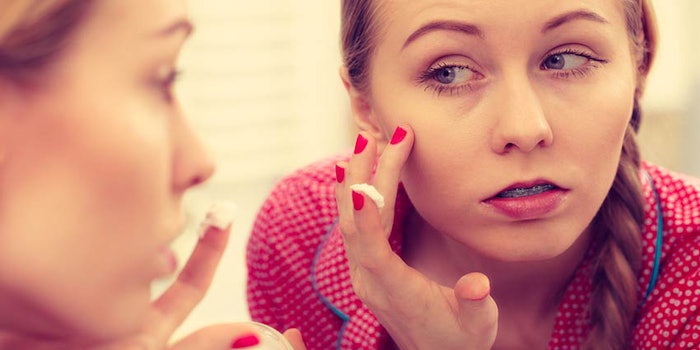 According to a report from Data Bridge Market Research, the global topical-use acne treatment market is expected to grow at a CAGR of 4.6% between 2017–2024. Sales in 2016 were reported at $4.9 billion.
Rising disposable income, increased spending on drugs within emerging countries, government health care initiatives and the prevalence of acne are all cited as major market drivers. Conversely, potential restraints include rising health expenditures and stringent regulations.
Related: Accutane's Exit Could Fuel the Development of Topical Acne Treatments
The market is segmented into several categories: antimicrobial, anti-inflammatory drugs, hormonal agents, combination medications, oral retinoids and topical retinoids.
Data Bridge notes that the market is "highly fragmented" and "based on new product launches and clinical results of products." As such, market leaders utilize strategies such as product launches, clinical trials, research and development, partnerships and acquisitions to gain a foothold in the market.
The report covers data from 28 countries across North America, South America, Europe, Asia-Pacific and the Middle East and Africa.