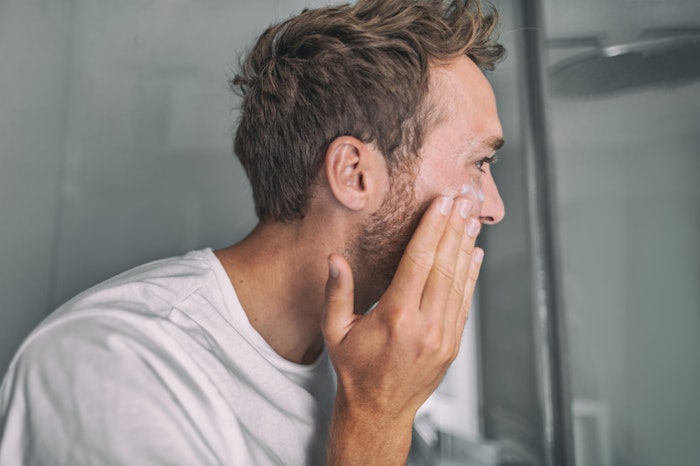 A research study by Future Market Insights (FMI) projects the global men's skin care product market will reach U.S. $28.34 million, witnessing an exceptional double-digit CAGR through 2029.
Related: Demand for Naturals to Drive Color Category at a CAGR of 5% by 2031
Sales of men's skin care products are mostly concentrated on shaving products, moisturizers, creams, sunscreen and cleansers and face wash, according to the market analyst firm.
Manufacturers are focusing on developing novel products focused on natural and organic skin care and have intensified the development of product ingredients and packaging for sharper profit margins, FMI adds.
Key Takeaways from FMI
Europe will hold significant shares in the men's skin care products market owing to the high concentration of beauty and skin care manufacturers in the region.
East Asia will be a lucrative investment pocket for companies in the men's skin care product landscape, as the J-beauty and K-beauty cosmetic trends continue to expand.
High demand for organic products will be one of the key attributes complementing global men's skin care product market growth.
Oily skin issues in men remain the top revenue generator, whereas issues with sensitive skin are hinting at a rapidly emerging category in which to invest.
Trends in Beauty
The clean beauty movement and microbiome skin care have gained momentum in Europe, owing to high product awareness among consumers. These are observed as the latest trends in skin care, which propel the European beauty and personal care market growth, according to FMI. These trends result in the region accounting for the highest revenue share in the market.
Product premiumization has also been observed in men's skin care products, per FMI. Globalization and economic growth, especially in developing countries, offer opportunities to capitalize on. As such, companies are resorting to premiumization of their personal care product portfolios to strengthen their market position.