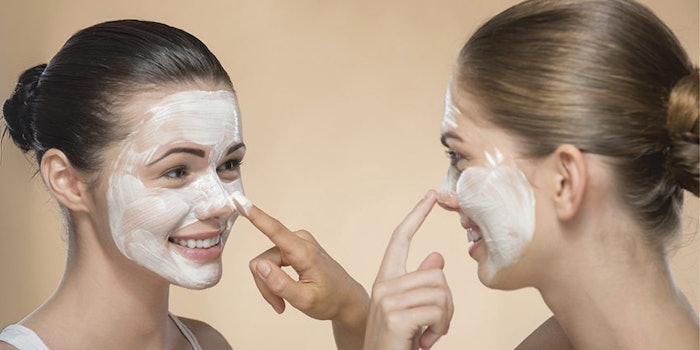 The human touch has become a renewed pursuit in life. Overwhelmed and automated by the information and digital ages, modern society adapted through the age of interruption1 and social age,2 only to emerge with new expectations in today's age of experience.3 According to CIO.com, this means companies must provide not only goods and services, but deliver a total package, "where the memory itself becomes the product—an 'experience.'"3  Cosmetics & Toiletries explored this concept last month with its issue focused on experience.
Pantone has captured this human element in its 2019 color of the year, Living Coral. According to the brand, "With consumers craving human interaction and social connection, the humanizing and heartening qualities ... [of] Pantone Living Coral hit a responsive chord."
Similarly, cosmetic manufacturers are finding ways to foster human connection through products. Recently, Kao Corp. highlighted years of research linking physical touch via product application and formula textural experiences with improved skin appearance and positive human emotions. And of course, they are not the only ones exploring this.
It is moves like these that have analysts at Allied Market Research predicting that the global skin care market will grow 4.5% annually to $194.9 billion by 2024. Touch alone will not get us there, though. According to the firm, an influx of products to address radiance and anti-aging, especially natural and bio-based solutions, are still among the largest drivers. Some of the latest advances in these areas are presented here. Stay tuned as we follow how they will touch consumers.
References
Friedman, T. L. (2006). The Age of Interruption. Retrieved from http://www.nytimes.com/2006/07/05/opinion/05friedman.html?_r=0
Azua, M. (2009). The Social Factor: Innovate, Ignite, and Win through Mass Collaboration and Social Networking. IBM Press.
Marsh, D. (2018). What it means to do business in the Age of Experience. Retrieved from http://www.cio.com/article/3282149/digital-transformation/what-it-means-to-do-business-in-the-age-of-experience.html