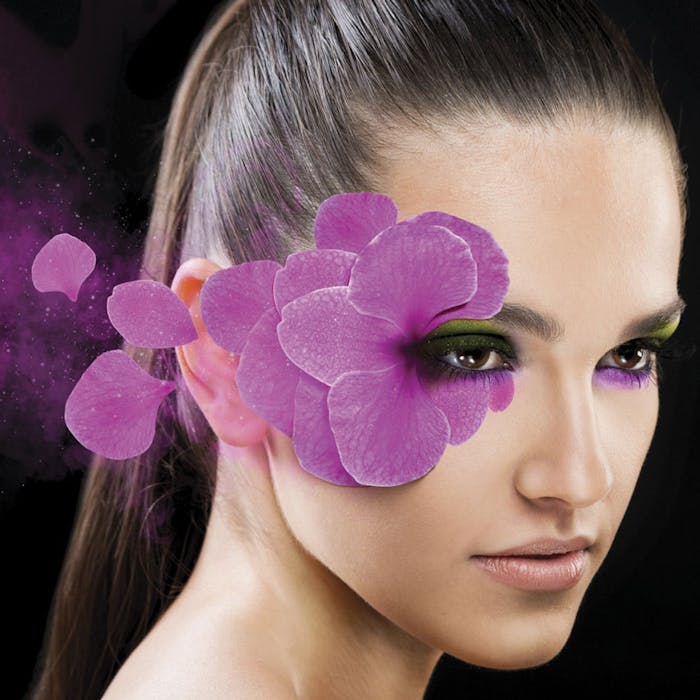 Bioactives. Biomimic. Biofermented. Bioengineered. Probiotic/the microbiome. These are but a few interpretations of how beauty has become bio-inspired. To the consumer, bio paints a benign picture in almost any light, since fundamentally, it refers to life.
Biomaterials evolved from material science focused on biocompatibility, in terms of chemical and mechanical reactivity.1 Some materials interact with and bind to tissues in the human body, providing strength and elasticity for tissue replacement and repair. Others enhance metabolic activities and can benefit lifestyle-related diseases. Examples include fiber, vitamins, omega-3 PUFAs, plant extracts, minerals, carotenoids and antioxidants, probiotics, etc.2
Projections Point Up
Projections for the bio-inspired market vary, due in part to the breadth of what this sector encompasses. The good news is, they all point up.
For probiotics, proteins, plant extracts, minerals, vitamins, fibers and carotenoids in particular, Research and Markets anticipates a CAGR of 7.54% between 2014 and 2019.2 In the case of more medically focused biomaterials, the same group estimates a CAGR of 13.8% from 2016 to 2022, reaching $2.85 billion.3
Health and Wellness Drivers
Consumer awareness of biomaterials as well as health issues attributed to an aging population are major drivers in this segment.3 For example, the number of cases of organ failure is growing; spinal and orthopedic procedures are increasing; and the use of synthetic materials for grafting is rising. However, autoimmune defects hinder the growth of bioactive materials, along with high costs. As such, there is a need for advanced treatments, especially in emerging countries.3
Consumer preferences for naturals have also pushed biomaterials development. In fact, phytochemicals and plant extracts have the highest projected growth rate,4 especially in applications including functional foods and beverages, and supplements. Fibers and specialty carbohydrates are expected to take the lead in this category, mainly due to their range of applications.
Bioactives in Personal Care
As most formulators are aware, the presence of biomaterials is growing in personal care too.4 Creams, shampoos and soaps are gaining market share due to characteristics that safeguard and enhance skin and hair.
In relation to the development of cosmetic bioactives, Fabrice Lefevre, Ph.D., of Givaudan, gave an ingredient developer's perspective in an interview a few years ago with Global Cosmetic Industry.5
"To create a biomimetic molecule, [inspiration comes from] the analysis of natural and biological processes," he said. "The concept of biomimetics has moved [to the beauty industry] from the pharma industry, where researchers are constantly analyzing natural pathways to understand how they can design or identify a molecule that will replace, inhibit or stimulate the action of a therapeutic target in our bodies."
He continued, "[Such a] molecule is a copy of a biological 'key' that your body normally produces to activate some response. If your skin has lost the initial key for any reason—aging, stress and so on—the biomimetic molecule will replace the lost key and activate the right responses again.
"This approach is very clever and highly potent, but requires a lot of scientific research to identity which 'key' should be copied and how to use it. ... Advanced synthesis processes like biotechnology are required to synthesize these biomimetic compounds."
In the same interview, Cherylanne DeVita, Ph.D., of the beauty brand DeVita Internat­ional, Inc., added, "Learning from nature gives us important inspiration to develop new techniques and methodologies specific to our industry. These lead to advanced moisturi­zation methods and the uptake of peptides and biocatalysts for cosmetic functional hybrids."5
If we follow nature's lead, where might the industry look next for inspiration? Perhaps beyond the biomimetic6-8 and into the atmospheric? Indeed, companies are already going there.9
References