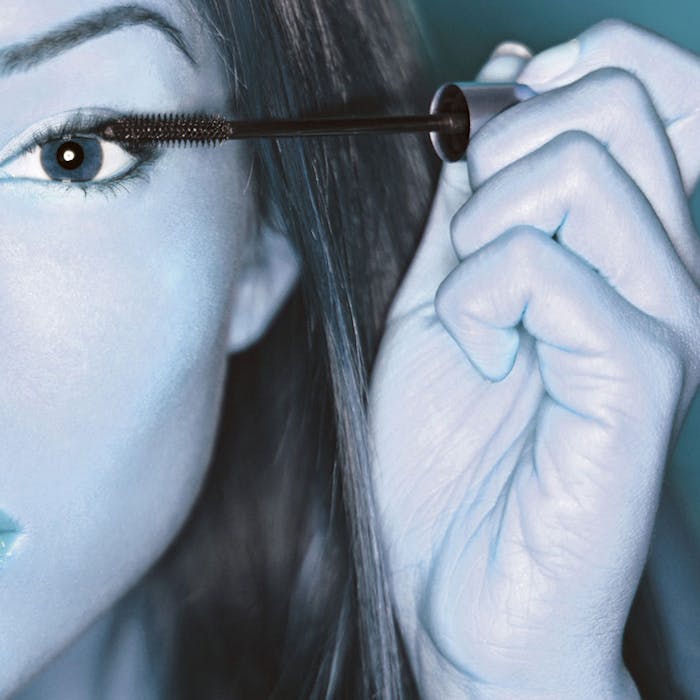 Editor's note: This report is an excerpt taken from a feature in the August 2016 issue of Global Cosmetic Industry.
Premium beauty growth reached historic highs—6% in 2015, supported by a growing shift toward higher-quality and more personalized solutions. Consumers are reassessing their values and priorities and are focusing on experience over ownership and status. To justify spending on premium, however, expectations are shifting from status-driven purchases to those that are results-driven and individualized.
But the Euromonitor International Beauty Survey found that not all consumers with premium preferences consistently purchase premium products; they only buy premium items where they see value in spending more. This gap is most significant in hair care, where only 11% of the total market buys premium products, whereas half expresses premium preferences. Understanding their secrets can help brands capture new growth.
Secret 1: More Extensive Beauty Routines
In terms of the number of products used in hair and skin care routines, weekly premium beauty buyers tend to have more extensive grooming regimens. Regional differences are significant. For example, in China, Thailand and South Korea, more than 50% of premium buyers have extensive skin care routines, using between 8 and 14 products per week. However, in Western Europe, particularly France, Germany and the United Kingdom, less than 25% of premium buyers have skin care regimens involving more than eight products a week.
Given the strong influence of Asian beauty on international markets, it is likely that beauty routines in developed countries will eventually include more products, and premium beauty brands will need to keep expanding their portfolios. Global premium lines have already introduced Asia-influenced products such as emulsions, essences and facial mists—integral steps in Asian beauty regimens—including Estée Lauder Micro Essence or Lancôme Hydra Zen Neurocalm Emulsion Moist.
Any strategy to upgrade consumers to the premium tier requires portfolio extensions with distinct and targeted product benefits. Addressing more specific concerns naturally leads to routine expansion and further product adoption.
Secret 2: Higher Quality and International Status
The differences in the desired product features for premium vs. value buyers are most significant when it comes to quality and international presence. Although premium buyers' purchasing decisions are partly status-driven, high quality and value for the money are equally important.
Beyond price and performance, premium values are also shifting toward ethical credentials, authenticity, connection with the brand's story and ultimate personalized experience. In terms of brands, it is twice as important for premium buyers that a brand has an international presence than for value buyers.
Although several niche, local/regional brands are showing strong growth performances in premium skin care, such as Sulwhasoo or Rodan + Fields, their market value share gain is strongly driven by their international expansion. Entering new geographies has long been an essential part of successful premium brands' growth strategies, but this also needs to be exploited as a brand-building tool. Successfully leveraging international presence means increasing alignment with local beauty cultures and habits, and addressing market-relevant concerns.
Secret 3: Brand Perception Management
Brand perception is the least controllable element of premium positioning in comparison to pricing or distribution strategy, which both have a major impact on how a brand is perceived beyond its efficacy.
Given that premium buyers are more digitally influenced than the general population, campaigns on social media and user review sites are powerful platforms for controlling premium perception. Premium beauty brands setting up or facilitating digital forums targeting premium buyers aid product and brand awareness, enhance usage frequencies and extend grooming routines.
For example, in 2015, The Estée Lauder Companies launched Estée Edit, an online magazine that spreads the brand's vision across beauty and lifestyle. Consumers blogging and reviewing iconic brands offer the company access to public opinion and a forum to interact and shape perception.
Brand perceptions evolve over time, which makes managing them more challenging. So it is essential to counteract all negative influencers with quick responses to any dissatisfaction expressed by consumers. Given that high efficacy claims are the foundations of premium positioning, monitoring feedback about quality and product experience must be the most important aspect of managing brand perceptions.
The perception of premium products is also changing over time, influenced by the latest trends. Currently, beyond high efficacy, strong influencers are ethical claims, authenticity, connection with the brand's story and product experience.