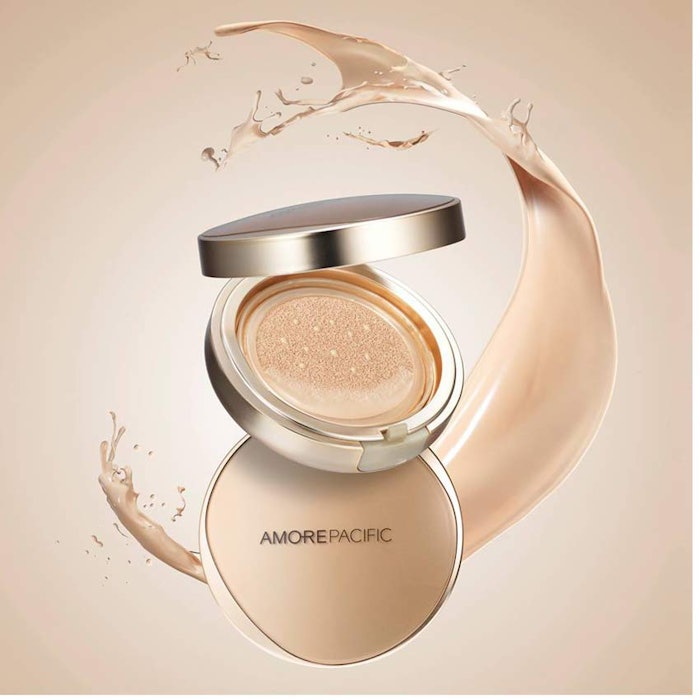 Editor's note: This report is an excerpt taken from Global Cosmetic Industry. Read the full report here.
"I think K-beauty—and how it's being defined right now—will fade away," Alicia Yoon, founder of K-beauty mecca Peach & Lily, recently explained to Global Cosmetic Industry. "However, the conversation around K-beauty will evolve and focus on the brands that truly wow, and these brands will have staying power, like the beloved brands Stateside (and beyond)."
Certainly, no brand has better defined the origins and ongoing evolution of the K-beauty boom than South Korea's AmorePacific. The company's iconic cushion compact has been synonymous with K-beauty, inspiring countless imitators around the globe and helping fuel a global craze for all things Korean in the beauty space.
The company's annual sales totaled nearly $4.7 billion in 2015, with strong growth ahead. Aside from its flagship brand, AmorePacific is home to high-profile brands such as Etude House, Lolita Lempicka, Sulwhasoo, Annick Goutal, Laneige and Innisfree. AmorePacific has continued to expand its reach, establishing a unit in Malaysia, boosting the omnichannel with a partnership with eBay Korea and launching a customizable lipstick.
Recently, Karen Housman, vice president of marketing—U.S., AmorePacific, spoke with correspondent Lisa Doyle about the Korean powerhouse's global coup. 
LD: How have all things "K" had an impact on the AmorePacific brand?
LH: This is exciting to talk about. The K-beauty trend definitely has helped with increasing awareness, as people are very curious about what it is. The way we can take advantage of it is through repurchase, as our brands have an over 50% repurchase rate.
K-beauty is not a trend that will come and go, and we're going to ride the K-wave. It's a great way for consumers to discover products, and they believe in it after they've experienced the innovation.
LD: What's next for AmorePacific worldwide?
LH: The goal for 2020 is to be $12 billion in sales ... Our other goal is to have 50% of our sales come from outside Korea, which means the United States will be a very important market for growth.