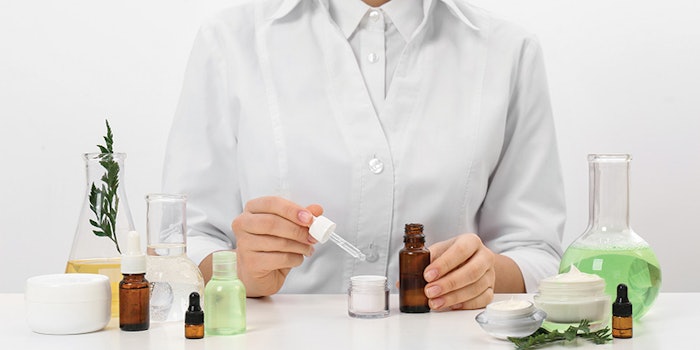 Read the full article in the May 2021 digital edition. . .
Ebru Karpuzoglu, Ph.D., an immunologist and founder of the indie brand AveSeena, believes immunity is today's hottest trend in health and skin care. This is not unexpected, considering the increased health protection and prevention measures everyone has taken due to the pandemic.
As she wrote in Global Cosmetics Industry,1 "We know of healthy nutritional tips to boost our immune system, such as taking vitamins, eating clean or organic foods, and drinking more water. However, new questions have arisen: Can we support healthier skin by boosting our skin immunity? How do we define it? And what are the opportunities for the emerging immunocosmetics trend?"
Karpuzoglu explored these questions in greater depth as follows; this content was adapted with permission from the original.1 In addition, we asked industry experts to share their insights on how to restore skin homeostasis. Their responses follow hers.
Skin Immunity
As is well-known, skin is a smart, protective shield, the main function of which is to serve as a barrier between the outside world and an individual. It is the first line of defense against invasion by aggressors such as bacteria, viruses, environmental pollution, toxins, UV rays, temperature changes and stress.
The skin shields the body by employing its physical barrier property, microbiome and a sophisticated network of the immunity cells—i.e., Langerhans, dermal dendritic cells and macrophages/monocyte-derived macrophages, CD4+T (Th1, Th2 and Th17 type) cells, CD8+T cells, NK (natural killer) T cells and gd (gamma delta) T cells—that activate the immune response against assaults. The skin immune cells also promote its physiological functions such as tissue reconstruction and repair, even in the absence of any aggressors.
When the immune system is dysregulated or overworked due to chronic micro-inflammation or inflammaging, this impairs tissue restoration, functioning and healing. Inflammaging occurs due to chronic low-level inflammation with the degradation of collagen, cells and tissues; this increases signs of aging and irritation.
Skin immunity is a driving life force or the control center of the skin. And without a healthy functioning immune system, both the skin microbiome and skin barrier functions would fail. Research shows the impact of internal and external aggressors on skin health and inflammaging, which can alter the skin's immune response and molecular interactions within skin cells, making the skin more susceptible to further irritation and other possible health problems. Therefore, it is critical to defend the balance of the ecosystem that provides defensive components for healthier skin.
Immunocosmetics for a Pandemic World
COVID-19 created a necessary hygiene routine to protect against the virus, entailing frequent cleansing (especially of the hands) and mask-wearing. However, this hyper-hygiene routine also weakens the natural skin barrier and microbiome and can lead to irritation and skin sensitivity. As such, skin needs additional care, especially now, and the importance of a healthy connection between the skin's immune system and the microbiome has never been more important.
As expected, the pandemic increased demand for clean, transparent, hygienic and immune-boosting/supporting beauty and wellness products. Many brands realized this shift and pivoted their focus to include, e.g., anti-inflammatory ingredients. However, a fully comprehensive approach is needed to support the skin's barrier health, microbiome as well as the immune system; this is where the immunocosmetic concept fits.
By taking a holistic approach to skin care, immunocosmetics focuses on the comprehensive delivery of barrier-building ingredients, include select anti-inflammatory actives to support skin's natural immunity and provide essential fatty acids to strengthen the skin microbiome. In addition, immunocosmetics favor multi-functioning and multi-tasking materials, in order to decrease the number of products/ingredients used on the skin. This simplification helps to reduce stress to the skin barrier, microbiome and immune system well-being, while preventing sensitivity and irritation-related skin issues.
Read the complete article in the May 2021 digital magazine...
References
Karpuzoglu, E. (2021, Mar 25). Immunocosmetics for the new normal. Available at: https://www.gcimagazine.com/marketstrends/segments/skincare/Immunocosmetics-for-the-New-Normal--574065501.html