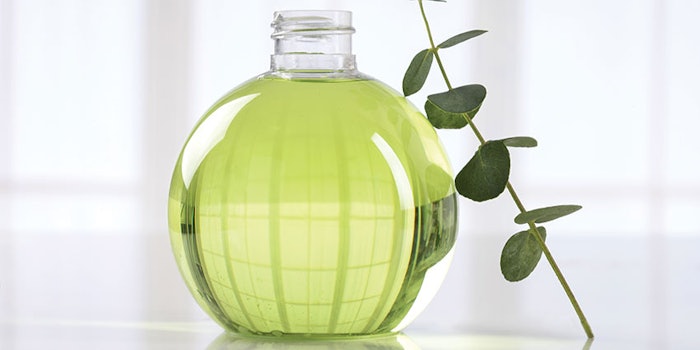 Read this article in its entirety in the October 2020 digital edition. . .
Acne has long been a major skin care concern—well before COVID-19 and the rise of "maskne." In November 2019, Market Research Future projected the acne treatment market would witness a CAGR of 5.3% from 2017 to 2023. Here, the firm attributed potential growth to the overall increasing prevalence of acne as well as a growing teenage population. Environmental changes such as the depletion of the ozone layer, increased pollution and growing urbanization coupled with the spreading awareness of available treatments also were anticipated to contribute to growth.1
In June 2019, Grandview Research valued the global anti-acne market at US $2.07 billion in 2018, with a significant CAGR of 8.2% expected between 2019 and 2026. In this case, the firm pointed to the negative social stigma of acne and rising consumption of cosmetics by both men and women, especially from emerging economies, as drivers for the expected increase.2
Settling into beauty's "new normal" in the face of COVID-19, however, analyst projections for acne care have fallen in light of an unpredictable market. In August 2020, Report Ocean estimated the global acne treatment market would demonstrate a growth rate of just 4.8% between 2020 and 2026.3 Also in August 2020, Fortune Business Insights (FBI) estimated this segment would see $7.19 billion by 2027 with a slightly more conservative CAGR of 4.6% projected between 2020 and 2027.4
FBI anticipates this growth will come from higher disposable incomes, increasing incidences of acne and growing dermatology consultations across the globe.4 It also points to the greater consumption of junk food as a cause for increases in skin disorders—contrary to the picture that COVID-19 has driven healthier food choices. Perhaps people are "stress eating?" This does go hand-in-hand with the anecdotal "quarantine 15"—i.e., the weight people report gaining due to quarantining and working from home.
In the same report, FBI cites the American Academy of Dermatology (AAD) numbers finding that acne is occurring more frequently in adults, especially women. In fact, rising skin conditions such as eczema, acne and psoriasis are driving the global demand for the aforementioned dermatology consultations.
Research and Markets reported,5 in August 2020 as well, that the U.S. acne market is expected to reach $4.49 billion in 2024, recording a CAGR of 4.12% from 2019 to 2024. In relation, the U.S. rosacea market is projected to hit $1.8 billion in 2024, expanding at a slightly higher CAGR of 5.92% from 2019 to 2024. Here, the firm attributes projected growth in the acne and rosacea market to the rising youth population, the increasing purchasing power of consumers, and escalating health care expenditures. The market also is anticipated to experience growing awareness about acne and rosacea and their treatments, and the increasing importance of personal appearance. The firm cautions, however, that these markets could face challenges regarding the entry of generic drugs and side effects of therapies.
Finally, with similar CAGR expectations, the firm Galus Australis projected6 in September 2020 that the topical acne treatment market would be valued at $7.47 billion by 2026. This marks a CAGR of 4.3% from 2019 to 2026.
Interestingly, while current projections appear modest, several of the cited analyses point to an increase in the incidence of acne as a driver for this market—which, with our faces now more frequently occluded behind masks, seems a likely occurrence. But "maskne" is not the only phenomenon affording an opportunity for this market's growth. Following are additional insights from industry experts on the current market, opportunities for growth and related enabling technologies.
Mild Natural Oils
Mary Ann Siciliano, National Sales Manager for Arista Industries, Inc., believes current trends and concerns shaping the anti-acne market include natural treatments and remedies that are "better" and less harsh on skin. "Anti-acne products will continue to grow, as this is an ongoing condition in not only teens but adults as well."
She adds that new and existing natural oils offer an opportunity to create effective anti-acne formulations. Examples include: eucalyptus (Eucalyptus globulus) leaf oil, jojoba (Simmondsia chinensis) seed oil, lavender (Lavandula angustifolia), peppermint (Mentha piperita), rosehip (Rosa canina) fruit and seed oil, and tea tree (Melaleuca alternifolia) leaf, to name a few.
"These oils have antibacterial, antimicrobial, anti-inflammatory, healing and moisturizing properties and can help to prevent blackheads and whiteheads from forming, clearing clogged pores and helping to reduce swelling and the appearance of scarring," she writes.
Modern AHAs, 'Maskne' and Acne Stigma
"The increased use of face masks is elevating the incidence of 'maskne,'" Anne Mu, Head of Innovation for Active Ingredients and Cosmetic Solutions in North America, for Evonik Corp., agreed with our initial assessment. "This shared hardship could help to break through the taboo of acne and even find a new customer base. COVID-19 also has increased video communication, impacting consumers' self-perceptions and while awareness and acceptance of adult acne have grown, 'maskne' could accelerate this trend."
She reiterated that the acne category will likely continue to grow and also mentioned that while the number of permitted treatment actives is limited in some regions, complementary ingredients and product types, such as cleansers, can improve effectiveness. "These are areas of untapped opportunities," she wrote.
Mu identified ingredients with potential, which include next-generation alpha hydroxy acids (AHAs). "Traditional glycolic and lactic acids demonstrate efficacy …but can cause irritation; as such, newer AHAs like mandelic and lactobionic acids exfoliate skin with much less irritation."
She continued, "Plant extracts also offer solutions." Willow bark and bakuchiol in a delivery technology such as Herbapurifine (INCI: Water (aqua) (and) Butylene Glycol (and) Lecithin (and) Salix Alba (Willow) Bark Extract (and) Bakuchiol (and) Magnolia Grandiflora Leaf Extract) provide excellent results, she reports. Furthermore, the smart delivery of synergistic botanicals such as calendula and licorice offer efficacy; e.g., Rovisome Sensitive NG (INCI: Water (aqua) (and) Glycerin (and) Lecithin (and) Dipotassium Glycyrrhizate (and) Calendula Officinalis Extract (and) Lonicera Caprifolium (Honeysuckle) Extract (and) Lonicera Japonica (Honeysuckle) Flower Extract (and) Benzyl Alcohol (and) Benzoic Acid (and) Dehydroacetic Acid).
Finally, for options more fundamental to skin, a closer look at phytosphingosine is warranted. "This innate anti-inflammatory and antimicrobial component of skin have been shown to improve blemished skin," Mu explained.
. . .Read more in the October 2020 digital edition. . .
References
Medgadget (accessed 2020, Sep 3). Latest trends in global acne treatment market, to grow at CAGR of 5.3%, industry size, acne treatment trends, in-depth analysis, top 10 company profiles, regional revenue, forecast to 2023. Available at: https://www.medgadget.com/2019/11/latest-trends-in-global-acne-treatment-market-to-grow-at-cagr-of-5-3-industry-size-acne-treatment-trends-in-depth-analysis-top-10-company-profiles-regional-revenue-forecast-to-2023.html
Grand View Research (2019 Jul). Anti-acne cosmetics market size, share and trends analysis report by product type (creams and lotions, mask, cleansers and toners), by end use (women, men), and segment forecasts, 2019-2026. Available at: https://www.grandviewresearch.com/industry-analysis/anti-acne-cosmetics-market
Medgadget (2020, Aug 9). Acne treatment market size, share, growth, trend, competitive landscape, opportunities and forecast (2020-2026). Available at: https://www.medgadget.com/2020/08/acne-treatment-market-size-share-growth-trend-competitive-landscape-opportunities-and-forecast-2020-2026.html
Fortune Business Insights (2020, Aug 4). Acne treatment market to reach USD 7.19 billion by 2027; increasing dermatologist consultations to bode well for growth, says Fortune Business Insights. Available at: https://www.globenewswire.com/news-release/2020/08/04/2072657/0/en/Acne-Treatment-Market-to-Reach-USD-7-19-billion-by-2027-Increasing-Dermatologist-Consultations-to-Bode-Well-for-Growth-says-Fortune-Business-Insights.html
Research and Markets (2020, Aug 7). United states acne and rosacea industry insights 2020-2024. Leading players are Allergan, Bausch Health Companies, Leo Pharma, Sol Gel Technologies, Foamix Pharmaceuticals and Galderma. Available at: https://www.prnewswire.com/news-releases/united-states-acne-and-rosacea-industry-insights-2020-2024---leading-players-are-allergan-bausch-health-companies-leo-pharma-sol-gel-technologies-foamix-pharmaceuticals-and-galderma-301108440.html
Galus Australis (2020, Sep 3). Global topical use acne treatment market to worth USD 7.47 billion by 2026, registering a CAGR of 4.3% in 2019-2026. Available at: https://galusaustralis.com/2020/09/950163/global-topical-use-acne-treatment-market-to-worth-usd-7-47-billion-by-2026-registering-a-cagr-of-4-3-in-2019-2026/