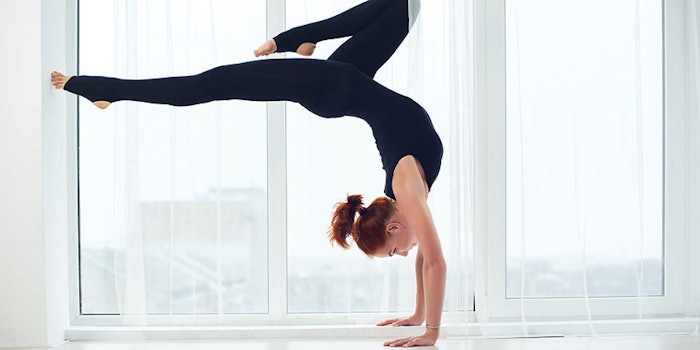 From the looks of things, this year's pandemic has completely flipped cosmetic market dynamics. Products once at the top have dropped to the bottom, and vice versa. For example, men's skin care and color cosmetics are now at a full stop, while essentials including hand sanitizers, soaps and hand/body lotions have surged in demand in what Kline refers to as "rescue" categories.1
Kline projects fragrance, hair styling, makeup and men's skin care will suffer the most, with sharp declines in use due to social distancing.1 On the other hand, personal cleansing (including hand sanitizers) and moisturizers have experienced spikes in consumption, although this will likely normalize. Between these extremes, specialized care including facial creams, hair dyes, nail polish, shaving products and sunscreens will likely feel the pinch, too; although Kline notes some of these are still fundamental to routines or serve as a "treat" for consumers. Basics such as baby care, deodorants, lip balms, bath/shower products, and shampoos/conditioners will remain steady.
Amidst all this movement, the industry has experienced a rise in self-care. This refers to the consumer focus on health, hygiene and well-being. Hand care is at the apex of this trend, according HatchBeauty Brands,2 which makes sense, considering the impact of hand hygiene on overall human health. As such, the lead story this month on Page 28, by Lochhead and Lochhead, is on hand hygiene and care. In addition, collective "Expert Opinions" on Page 18 focus on hand hygiene, care and cleansing. In relation, Steventon looks to bathing for mind, body and self-care benefits on Page 20. Piqued interest in health and wellness has also boosted demand for "clean" beauty, with its focus on safety. In relation, HatchBeauty Brands also interestingly points2 to shelf stability as a new product focus, whereby longer-lived (microbe contaminant-free) products are in demand in anticipation of more quarantines—this will give natural, organic and sustainable claims some competition. Lionetti probes this topic on Page 58 in his "Formulating Forum" column on "clean" beauty.
Preservatives remain a concern to consumers, and with the new self-care focus, this puts greater pressure on formulators to find alternatives and/or decrease use levels while also ensuring products are safely preserved. Two features this month, Pages 48 and 54, address this preservation challenge.
Beyond the pandemonium, this issue explores the use of CBD in cosmetics in a primer by Lessard on Page 24, and delves into the details of hair testing equipment in Evans's column on Page 38. Finally, the Bath, Shower and Cleansing Formulary on Page 62 provides new ideas to help you formulate success in these rising "rescue" categories. We hope this issue helps you "stick the landing" in today's flip-flopped market.
Rachel L. Grabenhofer, Managing Editor
References
Kline (2020, Mar). Impact of COVID-19 on the U.S. cosmetics and toiletries market. Available at: https://klinegroup.com/reports/impact-of-covid-19-on-the-u-s-cosmetics-toiletries-market/
HatchBeauty Brands (2020). Here + now. Beauty in a post COVID-19 economy. Available at: https://www.hatchbeautybrands.com/covid19-tools