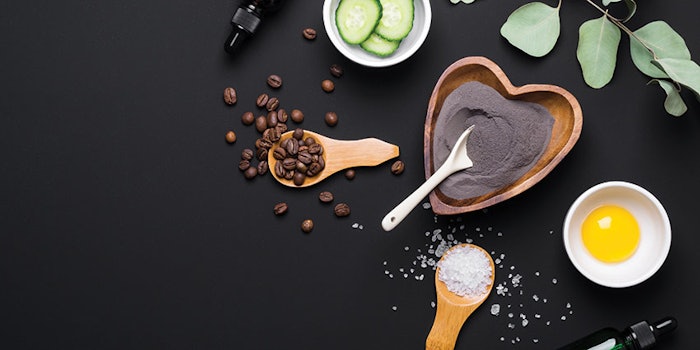 Read this article in its entirety in the July/August 2020 digital edition. . .
Consumer loyalty for naturals has been deepening for decades, as natural products were perceived to be milder and safer to the user and more eco-friendly for the environment. COVID-19 has shifted consumer behaviors in many ways, however, and Cosmetics & Toiletries wondered: Is one of these away from "mild" naturals and more toward "stronger," germ-killing (yet safe) synthetics? Especially considering today's rising need for antimicrobial, antiseptic, antiviral, sanitizing and cleansing products?
We asked industry experts to comment on if and how COVID-19 has impacted the naturals market, and whether safe synthetics have become more acceptable to consumers. Contributors also shared ideas for the future direction of this market; discussed whether the definition for "clean" beauty has changed; proposed areas of untapped potential; and underlined technologies or ingredients enabling the future market's direction.
Best of Both, Costs and Naturals Enhanced
"Consumers demand cosmetic products that are relevant to their life situation," wrote Pascal Yvon, general manager USA, for Alban Muller International. "Today, they want to be safe, protected and taken care of. Concerns and anxieties about the outside world have reinforced the pre-pandemic demand for naturals. While people want to keep harsh synthetic chemicals to address the threatening outside world, i.e., sanitizing to kill the 'bugs,' they want naturals for well-being, protecting, moisturizing and skin-repairing benefits.
"Natural beauty is still seen as the preferred path for a safe and healthy lifestyle, as well as for the planet, thanks to eco-friendly compositions. Consumers first request quality and efficacy from their cosmetics, but they also want to avoid exposure to any potentially 'harmful' chemicals; e.g., endocrine disrupters. COVID-19 has enhanced this search for natural, safe ingredients while eliminating 'dangerous' ingredients because people fear the 'invisible enemies' surrounding them. The coronavirus pandemic is therefore raising the demand for natural ingredients and this increased shift toward natural and organic cosmetics is expected to drive market growth in the worldwide cosmetic ingredients market, [per Ecovia Intelligence and Technavio reports.]"
Carsten Dietz, Ph.D., sales director, Asian Pacific and East Europe for Cosphatec GmbH, also shared a mixed response. "COVID-19 was a nasty surprise. It goes without saying that disinfecting products became the most wanted items worldwide." He added that in situations like these, people think much more about their health. "What is good or bad for them becomes the center of attention, and as a result, natural substances benefit most from that change of thinking."
On the other hand, he underlined how naturals are, on average, more expensive than synthetic substances. "Therefore, you can assume that consumers without money troubles might purchase more natural brands, [whereas] others might still prefer cheaper products containing synthetic substances," he wrote.
Safety Shift, Product Storage and Touchless Beauty
Caren Dres-Hajeski, business unit director of personal care, and Rishabh Shah, director of technical services, both for Acme-Hardesty, observed, "Naturals have been of interest in the beauty industry for decades, [whereas] 'clean' beauty has gained much more traction in the beauty business in recent years. It was a trend that really started as 'naturals' and evolved into a 'safety-first' trend." They added that the "clean" beauty trend is what made synthetics acceptable.
"With the effects of COVID-19 taking a stronghold over the world, we will now see an even greater push into the realm of 'clean' beauty," they wrote. "Safe and reliable ingredients with better transparency, a better environmental footprint, longer shelf lives and touchless beauty will gain ground."
Samuel Lin, Ph.D., managing director of Applechem, Inc., also sees a shift toward safety. "The pandemic has definitely impacted the demand for naturals, with a distinct shift toward ingredients that can demonstrate strong functionality with an extended track record for safety," he wrote. "Consumers want ingredients that work and are likely less resistant to synthetics that can help promote cleanliness, safety and protection."
Safety is also at forefront in Jakob Bredsguard's, president of Biosynthetic Food, Drug and Personal Care, view. "COVID-19 has sparked a global focus on safety and brought with it a high level of uncertainty," he noted. "The products we develop need to be safe, effective and store well in these uncertain times. In this market, the safety and effectiveness of a 'clean' beauty products is more important than the use of all-natural ingredients." He added that safe synthetics store better than naturals, and also provide "clean" beauty opportunities to expand market share as consumers look for safe solutions to current problems.
'Clean' as a Given, 'No-no' Ingredients, Skin Repair and Shelf Life
Regarding future direction for the naturals market, Yvon believes "clean" will rise to the challenge. "The situation with COVID-19 will be seen as the 'new normal' for today and for years to come. 'Clean' beauty, defined primarily as product safety, will be scrutinized even more carefully. COVID-19 is a catalyst for 'clean' beauty—which is predicted by 2030 to become simply the 'beauty industry,' [according to Mintel]." In other words, it will become a given that beauty products are "clean."