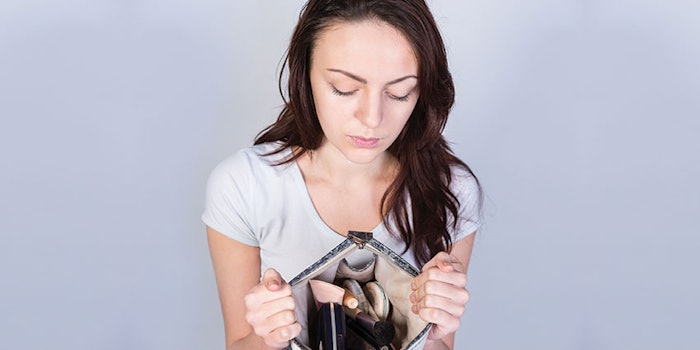 This magazine issue, with its focus on emotion, couldn't have come at a better time. Most of us are isolated and cycling through stress, worry, confusion and frustration over the state of the world today—quite the mixed bag of emotions. We know better than to look too far ahead but we also need something to hope for in spite of the COVID-19 threat.
On a practical level, our industry is in limbo as consumer needs shake out in new segments. Industry greats have answered the desperate call for cleansers, hand sanitizers and more as a sign of solidarity, but upending their businesses and product lines along the way. It also remains to be seen how cosmetics will remain relevant to consumers; we know they will, but maybe in new categories.
For example, now that we've slowed down and are more grounded, we understand the greater need for self care.1 This means not just health and hygiene, but also wellness, anti-stress and safety—directions the industry is already taking, and which we cover in this issue.
In our cover story, Jain uncovers how stress can age the skin and body, and offers corrections and treatment through ayurvedic principles. Singh takes us back to the basics with a primer on fragrance, including how it elicits emotion—and how to formulate with it.
Baki, et al., appeal to our drive for safety with the first in a two-part series on food values in beauty. And, Steventon explores the skin-brain connection and the effects of touch on skin health. We also feature our Expert Opinions pieces in two areas this month: the impact of COVID-19 on our industry—with coping strategies; and skin care and emotion.
Once we emerge from this shadow, world dynamics and consumer behaviors will never be the same. But there are rays of light worth noting. For one, China reported a boost in cosmetic sales in March 2020,2 attributed to mitigating COVID-19 infections. Hopefully this remains steady. Also, an NPD report highlighted the fastest-growing online product categories as: soap/body wash (+194%); hair color (+115%); and nail care (+108%), among others.3
We're in this together! And we'll fight to emerge successfully and beautifully.
Rachel L. Grabenhofer, Managing Editor
References
gcimagazine.com/marketstrends/regions/northamerica/Self-Care-to-Become-the-New-Normal-Following-Coronavirus-Pandemic-569438921.html
https://www.gcimagazine.com/marketstrends/regions/asiapacific/Cosmetics-Bounce-Back-in-China-569470111.html
https://www.gcimagazine.com/marketstrends/channels/onlinetv/5-Beauty-Categories-Make-Stacklines-100-Fastest-Growing-E-commerce-569470131.html