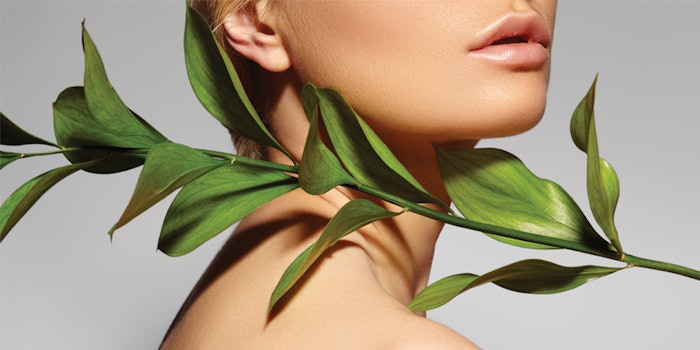 Read the full article in the November/December 2021 digital edition. . .
Compromised skin and related care ingredients have topped our trending key search terms on CosmeticsandToiletries.com throughout 2021. This suggests it is a major area of interest for cosmetic chemists and product developers—who, in turn, are responding to consumer needs. Examples searches range from ingredients for milder cleansers, e.g., laureth-4, cocamidopropyl betaine and lauric acid, to hydrating ingredients such as pentylene glycol and glycerin.
Search phrases relevant to skin defense including skin detox, pollution and the microbiome have been trending. Also, numerous skin repair and restore ingredients have graced our search field: butters and oils, avocado, sunflower, moringa, cannabis, collagen, shea, humectant, hyaluronic acid, retinol, peptide, arnica, ceramides…
On the Rise: Skin Health, Dermocosmetics and Clinical Efficacy
Fortune Business Insights projects the global skin care market will climb from $100.13 billion in 2021 to $145.82 billion in 2028 (a CAGR of 5.52%).1 According to the firm, this sharp rise is due, in part, to a market return to pre-pandemic levels as well as demand for skin care products, e.g., creams, lotions and powders, that nourish and improve the quality and health of the skin. Desired benefits range from moisturizing, hydrating, cleansing and more; and herbal and organic-based products are especially sought as consumers generally remain distrustful of synthetic materials.1
Dermocosmetics in particular, Prescient and Strategic Intelligence reports, were valued at $57.0 billion in 2020 and are projected to grow at a CAGR of 7.3% during 2020-2030. This source notes that growth is attributed in part to the surging purchasing power of consumers as well as an increased inclination toward spending on appearance, the increasing prevalence of skin diseases, and even the rising number of dermocosmetic conferences.2
In relation, iHealthcare Analyst, Inc.,3 reports the global market for dermatology products, both diagnostic and therapeutic, is expected to attain $27.8 billion by 2027, growing at a steady CAGR of 3.1% from 2021. This rise will be driven by the increasing incidence of acute and chronic skin disorders and higher skin and subcutaneous diseases worldwide. More specifically, according to the firm, chronic and acute skin diseases such as acne, rosacea, psoriasis, squamous cell carcinoma, eczema, dermatitis and pruritus are reported as major health concerns worldwide and account for a large portion of health care associated financial burden. These conditions affect between 30% and 70% of individuals globally, with even higher rates in at-risk subpopulations.3
An article in Global Cosmetic Industry reported4 U.S. prestige skin care sales in 2020 declined 11%, per The NPD Group, with losses in face cream, face serum and eye treatments and a majority of growth in body products such as creams/lotions, exfoliators, cleansers, serums and devices. This reflects the shift in consumer priorities toward self-care. Furthermore, in early January 2021, Larissa Jensen of NPD noted that 2020 sales of natural skin care were, for the first time, eclipsed by clinical skin care, "which ha[s] now become the largest brand type in skin care."4
In the same article,4 Lisa Holmes of Euromonitor stated in a 2020 survey: "Dermacosmetics (sic) have not only proven resilient in 2020 but certain brands, such as CeraVe and Dr Jart+, are reported to have achieved exceptional results globally and in Asia, respectively. Just as demand for clean and safe skin care formulations has risen, so have preferences for medically backed and clinically proven brands, which are deeply rooted in efficacy and science-backed results."4
A story on Medline also observed5 that consumer skin care trends could impact clinical skin care treatments. The source cited how CVS, the U.S.-based pharmacy chain retailer, reported a few years ago that 70% of its pharmacists are asked about skin care every day. "Trends in the consumer skin care market may influence the advanced skin care products you're using to help care for your patients' fragile skin, from cleansers and moisturizers to protective barriers," Medline authors wrote. "One of the most popular trends in consumer skin care that has influenced medical-grade skin care is the interest in pure, natural ingredients."
While market indicators point cosmetic R&D in a rather "medical" direction, we also asked select industry insiders for their perspectives on trends and technologies impacting the market for dermocosmetics and compromised skin care. Following are their insights.
. . .Read more in the November/December 2021 digital edition. . .
References
Fortune Business Insights (accessed 2021, Oct 4). The global skin care market is projected to grow from $100.13 billion in 2021 to $145.82 billion in 2028 at a CAGR of 5.52% in forecast period, 2021-2028. Available at https://www.fortunebusinessinsights.com/skin-care-market-102544
Prescient and Strategic Intelligence (accessed 2021, Oct 4). Dermacosmetics market research report: By product (skin care, hair care), treatment (skin, hair), distribution channel (pharmacies and retail stores, online channels), end user (clinics, medical spas and salons, at-home, hospitals)–Global industry revenue estimation and demand forecast to 2030. Available at: https://www.psmarketresearch.com/market-analysis/dermacosmetics-market
iHealthcareAnalyst, Inc. (2021, Sep 6). Global dermatology products market $27.8 billion by 2027. Available at https://www.ihealthcareanalyst.com/dermatology-diagnostics-therapeutics-market-2020-rising-acute-chronic-skin-disorders/
Global Cosmetic Industry (2021, Feb 6). Skin care 2021. Available at https://www.gcimagazine.com/business/rd/ingredients/Skin-Care-2021-573877411.html
Medline (accessed 2021, Oct 4). Consumer skin care trends: How they could influence your patients' skin care. Available at https://www.medline.com/strategies/skin-health/consumer-skin-care-trends-influence-patients-skin-care/