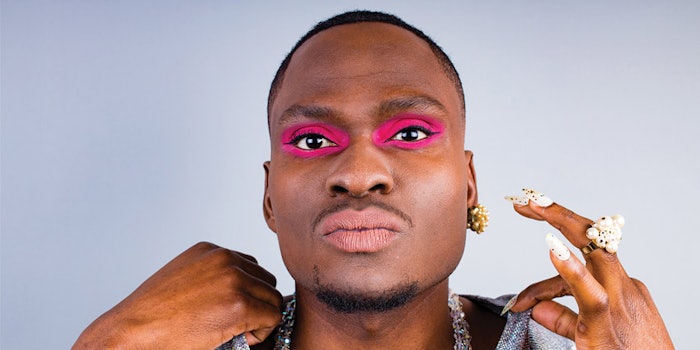 Diversity is evolving in beauty, as Time underscored four years ago when it listed Fenty Beauty among its "25 Best Inventions of 2017." Of course, this was not the first inclusive makeup brand but with pop star icon Rihanna making waves, as Global Cosmetic Industry put it,1 it felt like an "acknowle­dgement of a rising tide of innovation that's broadened the scope of an industry that has struggled to embrace all consumers."
A recent L'Oréal patent application amplifies the push for inclusive beauty with fashion and function in an invention that marries customizable color with multifunctional makeup and sunscreens.1 "Consumers demand products that impart multiple benefits and seek makeup with good sun protection that also matches diverse skin tones," the inventors wrote. They added what a challenge it is to formulate stable sunscreens with high pigment loads.
Mashing up these movements in diversity, fashion and function, this month's issue of Cosmetics & Toiletries first advocates for inclusive beauty with a feature focused on aging in Black facial skin on Page 18. In relation, on Page 46, we take a closer look at lip aging and care cosmetics. To meet the demand for lasting lip color, a method is proposed on Page 32 to test the waterproof properties of lip glosses. And, nail polishes are investigated for the validity of their ever-popular "X-free" ingredient claims on Page 54.
Additionally, a systematic approach to test the anti-pollution efficacy of ingredients to optimize products is described on Page 40, and the big question of whether preservatives affect the skin microbiome is answered in the feature beginning on Page 26. Finally, drivers for dermocosmetics and compromised skin care are shared in our Expert Opinions feature on Page 14.
While the topics themselves may seem loosely connected, as the L'Oréal patent illustrates, they are all near and dear to today's consumers—and they all converge in your product innovations. We hope our latest edition inspires the formulas you fashion to meet evolving consumer expectations.
Rachel L. Grabenhofer, Managing Scientific Editor
https://www.gcimagazine.com/marketstrends/segments/cosmetics/Inclusive-Beauty-468156623.html