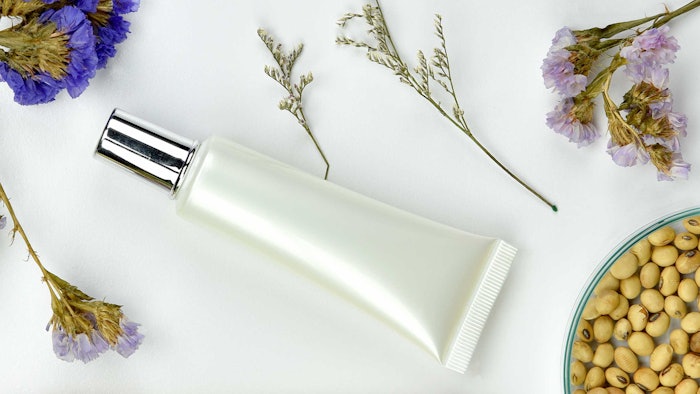 The SCCS released its official Opinion on genistein and daidzein. These phytochemicals were listed among the top 14 (higher priority—Group A) potentially endocrine-disrupting materials for which the European Commission (EC) recently sought data to make safety assessments. 
The structures of these soy-derived isoflavones are similar to estrogen found in mammals. In fact, product developers have incorporated these materials to restore lost functioning in skin after menopause due to estrogen deficiency.
See archived: Detecting Estrogenic Endocrine Disruptors in Personal Care Products and Supplements
Both materials are cited in the Personal Care Product Council INCI Dictionary for skin conditioning effects. Other sources cite their use in anti-aging cosmetic preparations for skin elasticity, photoaging, skin dryness and wrinkles.
The opinion, SCCS Number: SCCS/1641/22, was adopted on Jan. 12, 2022. It determined, in light of the data provided and considering concerns related to potential endocrine-disrupting properties of phytoestrogens:
Genistein (CAS No. 446-72-0, EC No. 207-174-9), in cosmetic products up to a maximum concentration of 0.007%, is safe; however
Daidzein (CAS No. 486-66-8, EC No. 207-635-4) has insufficient data to exclude its potential genotoxic effects. Thus, the SCCS could not carry out its risk assessment to conclude the material's safe use in cosmetics.
The SCCS noted, in its conclusion, that both genistein and daidzein show weak binding affinities to estrogen receptors in vitro, whereas any significant endocrine-related effects in vivo observed in animal models have been reported only at high doses.