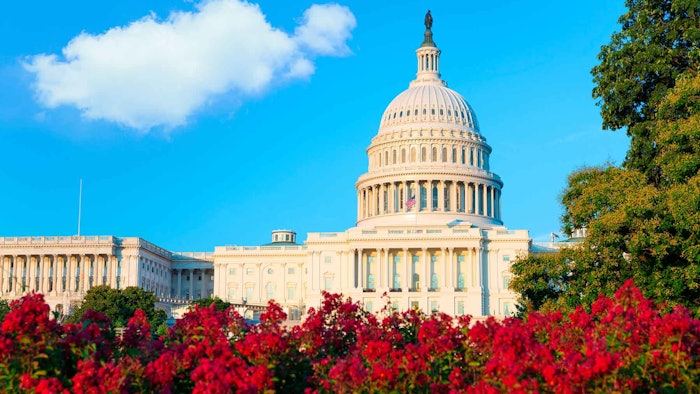 Farah K. Ahmed, president and CEO of the Fragrance Creators Association (Fragrance Creators), released a statement on behalf of the organization urging the U.S. Congress to finalize the Safe Cosmetics Modernization Act before the year ends.
See archived: The Safe Cosmetics Modernization Act Gains Momentum
"As the voice of the fragrance industry, Fragrance Creators stands united with our longstanding partners the Personal Care Products Council, the Consumer Healthcare Products Association, the Independent Beauty Association, the Handcrafted Soap and Cosmetic Guild, the Coalition of Handcrafted Entrepreneurs, and the Professional Beauty Association in our joint efforts to advance legislation that modernizes cosmetics oversight," she wrote.
"As the year nears an end, Fragrance Creators and our allied trades are again calling on Congress to come to a bipartisan, comprehensive and uniform national framework for cosmetics regulation. The fragrance industry has long been investing in the safety of our ingredients, and we are proud of our safety record. However, we also acknowledge that key statutory provisions authorizing the [U.S.] Food and Drug Administration's (FDA) regulation of personal care products have not been updated in [more than] 80 years. Now is the time to update those provisions to create a modern cosmetics regulation framework that advances science, safety, innovation, and consumer confidence.
"Fragrance plays an important role in cosmetics and personal care products; products that nurture skin health and hygiene, empower self-expression and confidence, and deliver generational delight to billions of people every day. We extend our thanks to Congress for their efforts in this area and ask that leadership consider including cosmetics modernization in any end of year spending bill. We will continue to work with legislators, allied trades and all interested stakeholders to achieve our shared goal of modernization the FDA's regulatory framework."
See related: Industry Stakeholders Back the FDA to Modernize Cosmetic Regulations