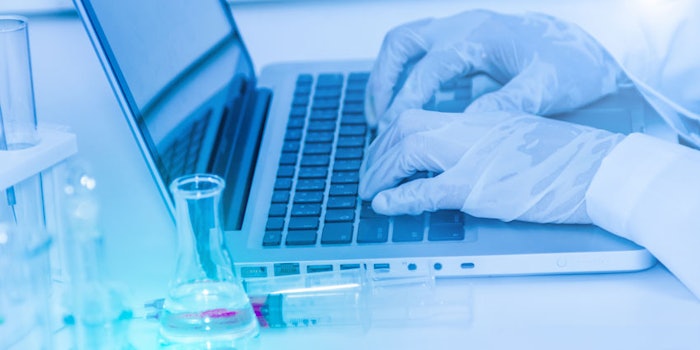 In June of 2020, the long-awaited Cosmetic Supervision and Administration Regulation (CSAR) was issued by Chinese Authorities. More recently, draft instructions were released outlining required documents under CSAR, which according to a Chemlinked report, allow for safety assessment abstracts in place of animal testing and in some cases, data from non-animal tests.
The CSAR stipulates new cosmetic ingredients will be managed based on risk. New high-risk ingredients must be registered with the National Medical Products Association (NMPA) and obtain approval, while low-risk ingredients will be subject to notification management. 
According to Chemlinked, although new low-risk ingredients are subject to notification management, safety standards are not relaxed and the dossier categories required for registration and notification are the same. 
For specialized ingredients for anti-hair loss, anti-acne, anti-wrinkle, anti-dandruff and antiperspirant subject to notification management, the requirements on safety dossiers are the same as with high-risk ingredients (i.e., preservatives, sunscreens, colorants, hair dyes and freckle-removing/whitening agents), which means additional tests should be carried out.
See related: China Finalizes Cosmetic Supervision Legislation
GMP Exemption—with Exceptions
General cosmetics manufactured under GMP with substantiated safety as defined by risk assessment can be exempted from relevant toxicology testing—except in the following scenarios:
The product is claimed for use in children;
The product uses a new ingredient in its initial monitoring period;
The notifier, responsible person and manufacturer are listed as the key regulatory objects according to quantitative grading results; and
The notifier, responsible person and manufacturer were investigated and penalized for cosmetic quality and safety issues.
In addition, the requirements for GMP certificates are further specified, which stresses that the license issuing agency must be the government and not associations or third parties. According to Chemlinked, this GMP exemption imposes limitations since currently there are very few overseas government agencies that can issue GMP or ISO certifications.
Added Requirements for Special Cosmetics
Beyond these test exemptions, two additional caveats were outlined for cosmetics with specialized activities:
Cosmetics claiming sunscreen, freckle whitening, anti-hair loss or new efficacies must provide related efficacy test reports issued by the testing institutions that meet the requirements of the Working Rules for Cosmetics Registration and Filing Testing.
For freckle-removing and skin whitening products from the same company, read-across assessments of whitening effects can be applied provided they meet regulation requirements.
Chemlinked notes that for special cosmetics, abstracts of safety assessment and toxicological test reports must be submitted when applying for registration. For general cosmetics, these documents can be submitted or companies can apply for an exemption from submitting them.
There are only six alternative test methods included in the Safety and Technical Standards for Cosmetics (STSC) in China. These include the 3T3 NRU Test for skin phototoxicity; TER for skin corrosion; and STE, DPRA, LLNA: DA and LLNA: BrdU-ELISA for eye irritation and skin sensitivity. Current dossier requirements for new cosmetic ingredient registrations are still based on toxicological data from animal testing. 
However, as outlined in the proposed CSAR instructions, to align with international regulations, the data derived from toxicological testing by methods not in the STSC and validated by an international authoritative alternative method validation agency can be accepted if evidence proving the consistency of results obtained from those tests with the existing testing methods in China is submitted.
If alternative methods are used, appropriate Integrated Approaches to Testing and Assessment (IATA) should be selected according to the ingredient's structural characteristics and specific toxicological endpoints to evaluate the ingredient safety. The toxicological test documents can be the applicant's test documents, scientific literature documents or contents published on the official websites of domestic and foreign governments and international organizations.
Additional details for appropriate animal-alternative data are outlined in the official documents. Efficacy evaluation requirements, stability testing and rules for nanomaterials and biotechnology sources also are provided.
While these exemptions and allowances are not a sweeping move by China to end animal testing for cosmetics, they point to recognition by authorities that change is possible and in the interest of a global market. Follow us as we monitor future developments.