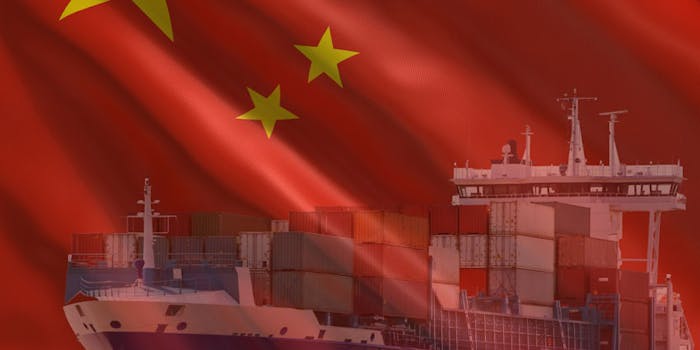 A new regulatory structure in China is being implemented and it could give industry easier access to this burgeoning market. The state market regulatory administration (SMRA) consolidates seven previous ministries and will oversee foods, drugs and cosmetics. 
China's structural reform initiated at end of 2017 and in recent months, numerous administrative bodies have been combined. The SMRA was set up as a direct subordinate under the State Council in April 2018, and reportedly aims to simplify administrative procedures to promote mass entrepreneurship and innovation, which is expected to bring far-reaching effects to the cosmetic industry. However, the trade-off will be tighter market surveillance.
Consolidated Efforts
The new SMRA comprises:
1. the China Food and Drug Administration (CFDA),
2. State Administration for Industry and Commerce (SAIC), and
3. General Administration of Quality Supervision, Inspection and Quarantine (AQSIQ).
It also envelops market surveillance previously shared by:
4. the National Development and Reform Commission (NDRC),
5. Ministry of Commerce of PRC (MOFCOM) and
6. Anti-Monopoly Committee of the State Council, including
7. the State Intellectual Property Office (SIPO).
Market Access and Accountability
While the structure may be streamlined, the SMRA will also be guided by a series of regulations to provide reform toward tougher, more efficient market supervision.
As the key market supervision and regulatory body, the SMRA is responsible for:
Commercial registration
Product safety
Intellectual property rights
Consumer and industrial product safety
Drug administration
Quality inspection certification and accreditation
Market entity registration
Commodity prices
Anti-monopoly
Anti-unfair competition enforcement

Commercial bribery
Trademarks

Patents infringement

According to the Xinhua News Agency, these issues have given the cosmetic industry greater significance, separating operation permits/certificates and business licenses, and streamlining administration/delegating power, strengthening regulation and optimizing government services. Perceivably, the industry would have easier access to the Chinese market but would be made more accountable; a pilot program has been testing this theory.
Pilot Program
Implemented by the CFDA and AQSIQ, the pilot program, "Pilot Measures Concerning the Record-filing of Non-special-purpose Cosmetic Imports" in Shanghai's Pudong New Pilot Free Trade Zone began in early in 2017 and will last until the end of 2018. Reportedly, it has already demonstrated relaxed market access.
Shifting the administrative focus from an approval to a filing system has successfully allowed more flexibility for foreign companies to import non-special purpose cosmetics via Pudong. With such success, the program has been extended to 10 new zones across China.
Safety Monitoring
With these relaxed measures, at the beginning of 2018, a "Working Procedures for Cosmetic Risk Assessment" was also initiated to further the regulation and strengthening of product safety monitoring. This has been echoed by the tightening of post-market surveillance since the beginning of 2018, and expansion of product categories beyond sun care to include anti-hyperpigmentation/whitening/brightening, hair dyeing/coloring and anti-acne.
Cosmetic Classes
Finally, a new "Cosmetics Classification" draft was published around the same time. It establishes a comprehensive standard for classifying cosmetics in a more detailed manner, based on effect claims (26), application areas (27), product forms (18) and target groups (7), as well as safety and risk assessment. It is managed under a coded system and open-ended classification form.
The new standard may appear complicated and in some cases, overlap. Changing regulation requirements is almost certain to pose difficulties during implementation but in the end, they will improve product traceability and safety.