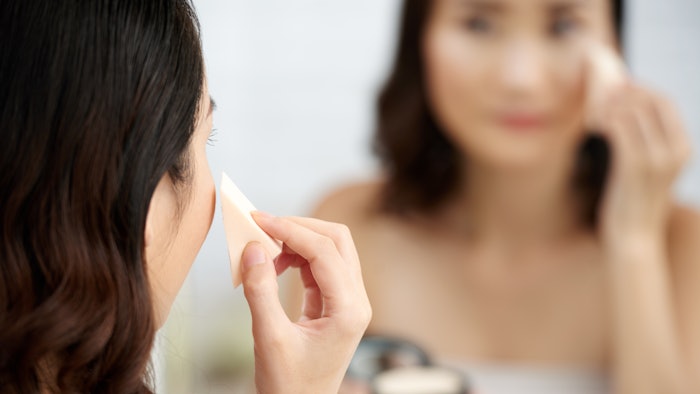 As previously reported, several marketers including Johnson & Johnson (J&J), Walgreens-Boots, L'Oréal, Maybelline and E.L.F. were named in a false advertising suit filed in late 2020 by plaintiff Norah Flaherty, who alleged the companies' products claimed to be "oil-free" but actually contained oils. At that time, J&J said consumers would not define "oils" in the same way Flaherty does; i.e., "any substances at least partly fat-soluble."
In June 2021, Flaherty alleged the same of Clinique Laboratories in a class action complaint. This documentation outlined specifications of nonpolar and polar oils as described by O'Lenick. The products cited, per TopClassAction.org, include:
Beyond Perfecting foundation + concealer, containing dimethicone, isostearyl neopentanoate and tocopheryl acetate;
Dramatically Different moisturizing gel, containing dimethicone, isododecane and tocopheryl acetate;
Stay-Matte sheer pressed powder, containing dimethicone and octyldodecyl stearoyl stearate;
Stay-Matte oil-free make up, containing dimethicone and tocopheryl acetate;
Super City Block, containing tocopherol acetate;
City Block oil-free daily face protector, containing dimethicone and tocopheryl acetate; and
Superdefense City Block, containing dimethicone, tocopherol, isononyl isononanoate and neopentyl glycol diheptanoate.
On Monday, Nov. 15, according to a report by Law360, an Illinois federal judge did not free the company of the suit; although it did dismiss some of the plaintiff's claims related to products she did not purchase. The case remains pending.