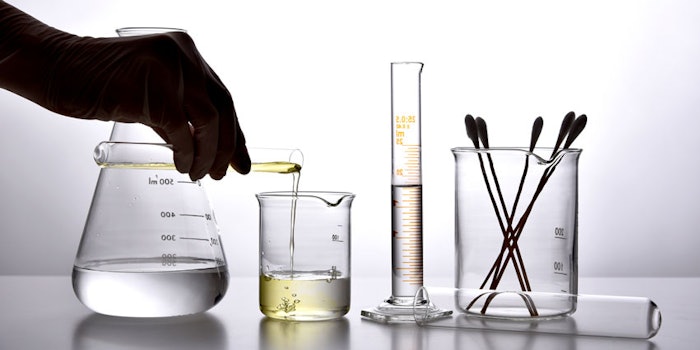 Johnson & Johnson Consumer Inc. (J&J) has appealed to an Illinois court to dismiss charges alleging some of its products that are marketed as 'oil-free' contain oils. This is one in a series of similar complaints filed against several major cosmetic manufacturers.
As reported by Law360, J&J said consumers would not define "oils" in the same way the lead plaintiff, Norah Flaherty, does—i.e., "any substance at least partly fat-soluble." The company highlighted how this criteria encompasses a wide variety of materials and ingredients with very different functions and qualities, including vitamins and silicone-based polymers.
Furthermore, according to the report, Flaherty did not even claim she personally understood "oils" to have that definition, and that several of the criteria used to further define an oil are inconsistent; e.g., stating "an oil must be lighter than water," while listing materials that are heavier than water as oils. In addition, Flaherty failed to allege any kind of injury, or that the products failed to work as advertised. She also did not specify which product she actually bought and used. 
See related: A Closer Look at Cosmetic Claims
If the suit is not dismissed, J&J said the national class Flaherty seeks to represent should be restricted to Illinois, as the state law she cites, the Illinois Consumer Fraud and Deceptive Business Practices Act, is limited only to Illinois buyers.
This is not the first time Flaherty has brought lawsuits against cosmetic companies for the alleged false advertising of "oil-free" products. In December 2020, she filed complaints against Walgreens Boots Alliance, Inc., E.L.F. Cosmetics, Inc. and L'Oréal USA Products, Inc., and Maybelline, LLC. 
According to the Walgreens-Boots complaint, the following products were advertised as oil-free when, in fact, they contained these alleged oils: No. 7 eye-makeup remover: tocopherol acetate; and No. 7 hydraluminous water surge gel: dimethicone, tocopherol acetate, PEG-40 hydrogenated castor oil. In addition, a report by Topclassactions.com outlined Flaherty's complaint that the e.l.f. Flawless Finish Foundation, also marketed as oil-free, contained the alleged oils dimethicone, isododecane and tridecyl trimellitate. 
In the case of L'Oréal USA and Maybelline, Topclassaction.com covered Flaherty's complaint against the Fit Me brand Matte + Poreless foundation and concealer, and L'Oréal Paris Infallible Pro-Matte foundation products, all marketed as "oil-free" and alleged to contain oils. Specifically, the Fit Me foundation was called out for tocopherol and isododecane, and the concealer similarly contains tocopherol and hydrogenated polysiobutene, according to Flaherty. The L'Oréal Paris Infallible Pro-Matte foundation also allegedly contains tocopherol acetate.
According to this report, Flaherty asserted that although these ingredients may not have immediately stood out as oils, "the ingredients are revealed to be oils based on their chemical structures. For example, tocopherol is commonly known as vitamin C (sic) and reportedly contains several 'functional groups' that result in the chemical being a 'polar oil.'" (Editor's note: tocopherol is commonly known as vitamin E.)
The report noted other ingredients listed in the Maybelline makeup class action lawsuit allegedly have similar properties—all qualifying them as oils. Flaherty argued that she and other consumers would not have purchased the makeup if they were aware the products contained oils.
"On information and belief, defendants through their employees did know that the products contained oils, but chose to include 'oil-free' labeling because they did not believe their customers were well educated enough to know the difference," the Maybelline makeup class action lawsuit contends.
These complaints bring to light the importance of marketing products carefully and accurately, and underline the need to educate consumers about products, ingredients and chemistry in general. It's difficult to say whether these lawsuits will hold water, however; after all, they are (alleged) oils.
See related: Words from Wiechers; What You Say is What you Get