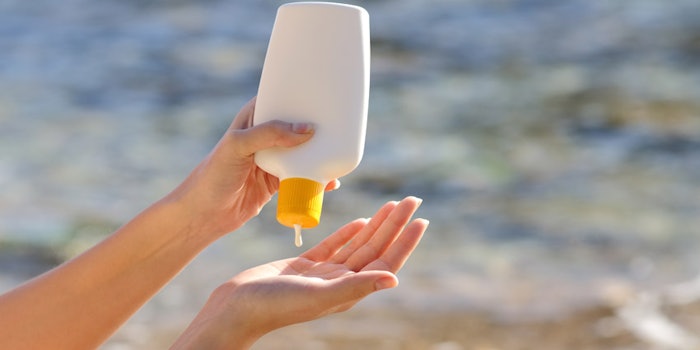 Neutrogena Corp. is facing a class action lawsuit alleging some of its sunscreens contain unacceptable levels of undisclosed benzene, according to reports by Top Class Actions and Class Action.
Related: Benzene in Sunscreens Prompts FDA Citizen Petition, PCPC Responds
Plaintiff Shelli French filed the class action lawsuit against Neutrogena Corporation in a California federal court. The suit claims Neutrogena and Johnson & Johnson have violated both federal law and a Florida consumer protection statute given that benzene was not disclosed as an ingredient on the sunscreens' labels. Further, the products were marketed as "safe and effective" when benzene is a known carcinogen.
Tests were conducted by the online pharmacy Valisure, which found 11 of Neutrogena's sunscreens, among other companies', contained benzene in concentrations higher than the permitted 2 ppm. The proposed class action lawsuit was filed a day after Valisure filed a citizen petition with the FDA urging the agency to recall dozens of sunscreens and after-sun products found to contain benzene.
As previously reported, some argue the material is not added intentionally to products, rather present as a possible trace contaminant from the organic UV filters in the products. Although not all products testing positive by Valisure were sunscreens.
In Valisure's petition to the FDA, the firm explained, "[The] FDA currently recognizes the high danger of this compound and lists it as a 'Class 1 solvent' that 'should not be employed in the manufacture of drug substances, excipients and drug products because of their unacceptable toxicity ... However, if their use is unavoidable in order to produce a drug product with a significant therapeutic advance, then their levels should be restricted'—and benzene is restricted under such guidance to 2 parts per million (ppm)."
The class action case seeks to cover anyone who purchased the specified Neutrogena lotion or spray sunscreen products in the United States or any of its territories (excluding California) since May 25, 2017, for personal use or consumption.