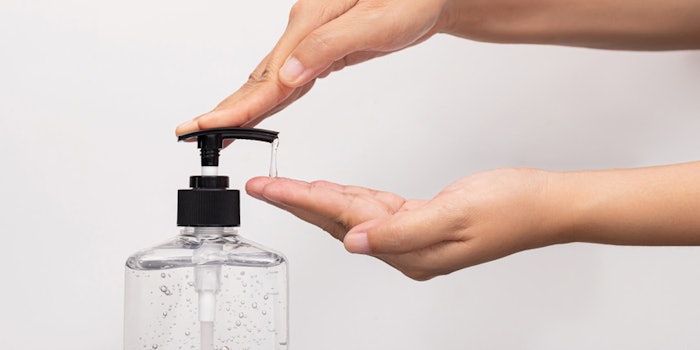 Target is facing a class action lawsuit alleging the brand's alcohol-based hand sanitizer has misled consumers with its claim to kill 99.99% of germs, according to a Law360 report.

Related: FDA Flags 13 More Sanitizers, Issues One Warning for Methanol Content
Plaintiff Mike Ross claims the hand sanitizers are incapable of killing some viruses, such as the norovirus, protozoan cysts, bacterial spores, Giardia and Clostridium difficile. While the fine print disclaimer on the back of the product label reportedly states it is "effective at eliminating 99.99% of many common harmful germs and bacteria in as little as 15 seconds," Ross argues that does not overcome the misleading claims on the front label, according to the report.
Ross has accused Target of breaches of express warranty, implied warranty of merchantability fraud, violations of the Illinois Consumer Fraud and Deceptive Business Practices Act and more. He is seeking to represent a class of all Illinois residents who purchased the hand sanitizer during the applicable statutes of limitations.
The class action suit was filed on June 5, 2021, per Justia, and a summons has been issued to Target Corporation. The case can be found under: Ross v. Target Corporations, Case No. 1:2021-cv-03028.