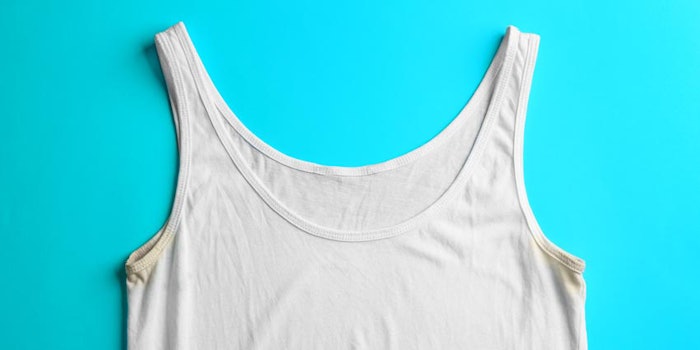 Peter Fischer, the plaintiff named in a Missouri court class action petition filed against Conopco d/b/a Unilever, claims products such as the Dove brand Men + Care antiperspirant, with its 'Stain Defense' technology, are deceptive and misleading, and in fact cause the stains they purport to prevent. 
The "stain defense" line of products is marketed as being "anti-yellow stains" and "anti-white marks," and is claimed to have a formula that prevents both white marks and stains on clothing. However, according to the court document, the formation of these discolorations are obvious and apparent during product use.
Furthermore, the products contain the primary active aluminum zirconium tetracholorohydrex GLY, which the document states is "scientifically well-established" to cause white marks and staining in some antiperspirants.1* The petition adds that there are legitimate anti-stain and anti-white mark products on the market, rendering the company's deception more convincing to consumers. The defendant has demanded a jury trial.
See related: Deciphering Antiperspirant Formulas
References
*Example added by the editor; not a part of the original court documentation