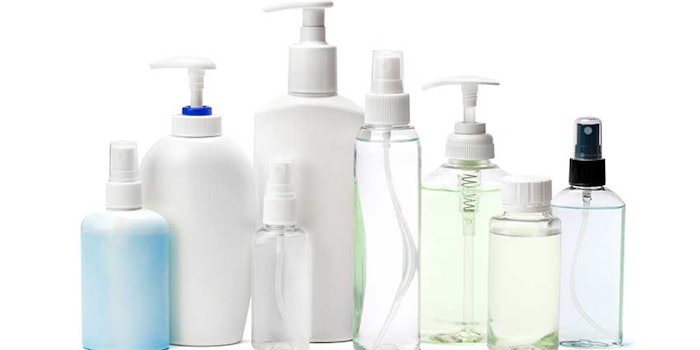 The U.S. Food and Drug Administration (FDA) has issued yet another warning to consumers for additional hand sanitizer brands containing methanol. This follows a similar report in recent weeks.
The FDA notes that many of the products have been voluntarily recalled with other products because they may contain methanol. More than a dozen kinds of hand sanitizer should be avoided because they may contain methanol, which is a toxic substance when absorbed through the skin or ingested.
According to a report from USA Today, the FDA says it has "seen a sharp increase in hand sanitizer products that are labeled to contain ethanol, also known as ethyl alcohol, but that have tested positive for methanol contamination."
The recalls come after the FDA warned consumers in June not to use certain brands of hand sanitizers because they may contain methanol. Exposure to it can cause nausea, vomiting, headache, blurred vision, permanent blindness, seizures, coma, permanent damage to the nervous system and even death.
The following are the most recent recalled hand sanitizers:
ITECH 361's All Clean Hand Sanitizer, Moisturizer and Disinfectant: UPC code 628055370130.
Transliquid Technologies' Mystic Shield Protection hand sanitizer: NDC numbers include 75477-435-02, 75477-435-10, 75477-435-12, 75477-435-25, 75477-435-50 and 75477-534-10.
Saniderm Advanced Hand Sanitizer, 1 L bottles from two distributors: The UVT hand sanitizer is labeled with lot number 0530 and an expiration date of 04/2022 and the Saniderm Products hand sanitizer is labeled with lot number 53131626 and "Manufactured on April/1/20."
Reportedly, the FDA is advising consumers not to use the following hand sanitizers because tests found the sanitizers to contain methanol or that they were, "purportedly made at the same facility as products in [which the] FDA has tested and confirmed methanol contamination." 
Grupo Insoma's Hand Sanitizer Gel Unscented 70% Alcohol: NDC numbers include 75744-0200-3, 75744-0200-4, 75744-0201-5, 75744-0202-1, 75744-0250-1, 75744-0250-2, 75744-0500-1, 75744-1000-1, 75744-1000-3 and 75744-1001-1.
Soluciones Cosmeticas' Bersih Hand Sanitizer Gel Fragrance Free: NDC numbers include 75165-003-02, 75165-004-01, 75165-005-01, 75165-006-01, 75165-008-01, 75165-250-01 and 75165-600-01.
Soluciones Cosmeticas' Antiseptic Alcohol 70% Topical Solution hand sanitizer: No NDC numbers listed.
Tropicosmeticos' Britz Hand Sanitizer Ethyl Alcohol 70%: NCD numbers include 76676-402-01, 77676-402-02, 77676-402-03, 77676-402-04, 77676-402-05, 77676-402-06, 77676-402-07, 77676-402-08, 77676-402-09, 77676-402-10, 77676-402-11, 77676-402-12, 77676-402-13, 77676-402-14, 77676-402-16, 77676-402-17, 77676-402-18, 77676-402-19 and 77676-402-20.
ll-Clean Hand Sanitizer: NDC 74589-002-01
Esk Biochem Hand Sanitizer: NDC 74589-007-01
CleanCare NoGerm Advanced Hand Sanitizer 75% Alcohol: NDC 74589-008-04
Lavar 70 Gel Hand Sanitizer: NDC 74589-006-01
The Good Gel Antibacterial Gel Hand Sanitizer: NDC 74589-010-10
CleanCare NoGerm Advanced Hand Sanitizer 80% Alcohol: NDC 74589-005-03
CleanCare NoGerm Advanced Hand Sanitizer 75% Alcohol: NDC 74589-009-01
CleanCare NoGerm Advanced Hand Sanitizer 80% Alcohol: NDC: 74589-003-01
Saniderm Advanced Hand Sanitizer: NDC: 74589-001-01
See related: How NOT to Formulate Hand Sanitizers and U.S. FDA Hand Sanitizer Solutions Explained