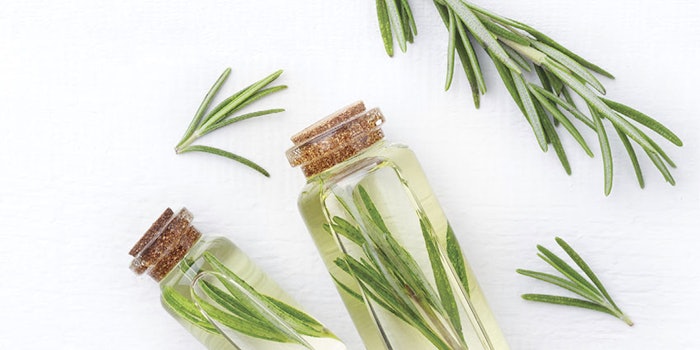 Read this article in its entirety in the May 2020 digital edition. . .
Editor's note: This first in a two-part series explores food trends in beauty, where and how they started, and related third-party endorsements by primarily U.S. certification programs. The second part, in our July issue, covers cruelty-free claims and approaches to sustainability, along with related certifying agencies and programs.
In recent years, the idea of natural, organic, sustainable and "clean" beauty products has received much attention. Media and marketing efforts have created the impression that natural and/or organic equates to safer and/or more effective. Many of these ideas stem from trends relating to veganism, vegetarianism, genetically modified organisms (GMOs) and halal edicts, among others. In addition, more cosmetic products are being marketed that contain popular food ingredients, such as avocado oil and probiotics; simple food items, such as palm oil; or that carry popular claims that originate from the foods industry, such as organic and halal.
The article is the first in two-part series that defines food trends, where and how they started and how they are becoming more popular in cosmetic and personal care. In relation, as consumers increasingly believe in third-party endorsements, certification programs have been developed for companies to reinforce food-related claims; such certification programs and certifying bodies are also discussed in this article. Note this article primarily focuses on the U.S. market and certifying agencies.
Trending Diets: Vegetarian and Vegan
Vegetarian diets have gained popularity in recent years. Vegetarians base their diet on vegetables, fruits, grains, pulses (legumes), nuts and seeds, depending on the type of vegetarianism. Unlike veganism, vegetarians may consume dairy products, honey and eggs. They typically do not eat products or by-products of slaughter or food made with processing aids from slaughter.1
There are four subgroups of vegetarianism, including: lacto-ovo-vegetarians, who eat both dairy products and eggs; lacto-vegetarians, who eat dairy products but not eggs; ovo-vegetarians, who eat eggs but not dairy products; and vegan, who do not eat dairy products, eggs or any other animal products.2 Vegetarian-based cosmetics would essentially be defined in the same way as vegetarian foods. Therefore, vegetarian cosmetics may contain ingredients that were made by animals, such as albumin, honey and beeswax. Vegetarianism does not drive any current beauty trends. It is also not expected to drive future trends insofar as to affect the market as a whole, since it is most commonly viewed as a type of dietary restriction.
On the other hand, according to The Vegan Society, veganism is a way of living that seeks to exclude, as much as possible, all forms of exploitation and cruelty to animals for food, clothing or any other purpose.3 Veganism is often misunderstood to mean a person simply does not consume animal-derived ingredients. Instead, it is a lifestyle encompassing clothing, makeup, skin care, personal hygiene, hair care and food. Since veganism is the main type of vegetarianism affecting the cosmetic and personal care industry, here we focus on veganism in cosmetics.
According to John Parker, a correspondent for The Economist, 2019 was "The Year of The Vegan."4 In 2015, only 0.4% of the population was vegan but in 2019, veganism became mainstream, led by nearly one-fourth of millennials, i.e., individuals between the ages of 25 and 34, adopting vegan or vegetarian lifestyles.4 In relation, many industries have responded to this trend. Fast food restaurants offer plant-based burgers; school districts offer vegan meal options to students; even the American Medical Association has requested that hospitals offer vegan options to patients.
Vegan-certified Cosmetics
The term vegan is not regulated by the U.S. Food and Drug Administration (FDA), which means anyone can define it in their own way. It also means a product can still be labeled vegan even if it is not certified as such; it will simply not display the certification trademark. Since there is no official definition and certification is optional, not all vegan products on the market are certified. However, certification could give the product creditability.
Cosmetic products that are certified vegan must comply with the official vegan definition and requirements set forth by the specified certifying body.5, 6 For example, most vegan beauty products cannot contain ingredients that were part of an animal, such as lanolin, carmine and hydrolyzed keratin; or any animal byproduct, such as beeswax and honey.
Certifying bodies in the U.S. include the Vegan Society5 and Vegan Action.6 Both can certify products but not entire brands. PETA's Beauty Without Bunnies, "Cruelty-Free and Vegan," certification and logo are used for brands that are not only cruelty-free, but whose entire product line is free from animal ingredients.7 Examples of vegan brands include Pacifica and EcoTools, both of which claim to be 100% vegan on their website. Other vegan products on the market include Kat Von D's Everlasting Liquid Lipstick and Lush Cosmetics' Dirty Springwash. These brands may carry non-vegan products in addition to their vegan products. Upon obtaining certification, the appropriate logo can be displayed on products (see Figure 1).
Organic and Natural Certifications
Organic and natural product sales in the U.S. and worldwide have increased over the last decade for both food and non-food products, including cosmetics, and this trend appears to be continuing.8, 9 The industry has also seen an increase in the number of brands offering products with ingredients that are popular in foods, led by the notion "if you can't eat it, you shouldn't put it on your skin."
Before getting into definitions and certifications for natural and organic products, it is worth highlighting a common misconception. Organic and natural products are often associated with being healthy and safe. There are many safe ingredients in nature, however, and that come from nature that are poisonous or even lethal in high doses—such as snake venom and cyanide in apple seeds; or to which consumers may be being highly allergic—e.g., peanuts and poison ivy. These examples should prove that an ingredient being available in nature does not confirm its safety.
In the U.S., there are several certification programs to support the claim of organic for cosmetic products. These include the National Organic Program (NOP), established by the U.S. Department of Agriculture (USDA);10 and NSF/ANSI 305, established by NSF International.11
USDA Organic: According to the USDA, organic is a labeling term that indicates the "goods" or other agricultural products have been produced through approved methods. The organic standards state that specific requirements must be verified by a USDA-accredited certifying agent before products can be labeled as USDA Organic. The USDA outlines its strict regulations regarding organic practices and production, and handling standards on its website.
Similar to foods, any cosmetic, baby care or personal care product may be eligible for certification under the NOP regulation if it meets the requirements.12 There are four different types of organic labeling categories within the NOP program:
100% organic
Organic
Made with organic ingredients and
Less than 70% organic ingredients.
Those products that meet parameters for 100% organic and organic may display the USDA Organic Seal (see Figure 2a). Those that comply with parameters for made with organic ingredients and less than 70% organic ingredients claims may not display the USDA Organic Seal. Also, those products claiming less than 70% organic ingredients cannot use the term organic anywhere on the principal display panel; i.e., the main product label the consumer sees when the product is displayed on a store shelf.12
It should be noted the NOP rules are very strict and therefore, not many cosmetic companies meet them. Examples of USDA-certified cosmetic brands that display the USDA Organic seal include Coola and Juice Beauty. It is also important to emphasize that the USDA has no authority over the production and labeling of cosmetics, body care products and personal care products that are not made from agricultural ingredients or that do not make claims relating to USDA Organic Standards.12
NSF International: NSF is a not-for-profit, non-governmental organization that has facilitated the development of an American National Standard for personal care products to be labeled as organic (see Figure 2b). Products that contain at least 70% certified organic ingredients but do not meet the aforementioned NOP food-focused requirements, due to cosmetic processes and/or production methods, can instead be certified to what is referred to as NSF/ANSI 305 (NSF/American National Standards Institute, Standard 305).
The NOP and NSF/ANSI 305 have the same structure, style and intent; however, the NSF/ANSI 305 standard allows certified organic ingredients in personal care products to be processed using certain methods and preservatives that may not be allowed under the organic or made with organic product standard per the NOP.11 The NSF/ANSI 305: Personal Care Products Containing Organic Ingredients certification is the only American National Standard that defines labeling and marketing requirements for personal care products containing at least 70% of organic content. This certification is designed only for contains organic ingredients claims.13
Natural: The term natural listed on food items usually means the product was processed minimally and is free of artificial (i.e., synthetic, non-natural) ingredients. The FDA requested comments regarding the use of the term natural on food labeling in 2018,14 and it may eventually define this term for food labeling purposes in the future.
Historically, the FDA has considered the term natural to mean that nothing artificial or synthetic (including all color additives, regardless of source) has been included or added to food that would not normally be expected.14 As mentioned previously, the term natural as it relates to cosmetics is not regulated in any way within the U.S., and does not have an official definition. Therefore, anyone can define natural as they see fit and use it on a product label without any legal consequence. Generally, a natural product may contain pure, unprocessed, chemically processed or synthetically produced15 ingredients, or combinations thereof, occurring in nature; e.g., extracts, stearic acid and vitamins, even alongside synthetic ingredients. . .
. . .Read more in the May 2020 digital edition. . .
Follow along in part II of this series, in July 2020, where cruelty-free claims and sustainability are addressed in greater detail.
References
Vegetarian Society. What is vegetarian? Https://www.vegsoc.org/info-hub/definition/?pid=508.
Vegetarian Nation. What are the types and levels of vegetarianism? Https://vegetarian-nation.com/resources/common-questions/types-levels-vegetarian/.
Vegan Society. Definition of veganism. Https://www.vegansociety.com/go-vegan/definition-veganism.
Parker, J. (2019). The year of the vegan. The Economist. Https://worldin2019.economist.com/theyearofthevegan?utm_source=412&utm_medium=COM.
Vegan Society. The Vegan Society Trademark. Https://www.vegansociety.com/your-business/vegan-society-trademark.
Certified Vegan: Vegan.org. Https://vegan.org/certification/.
PETA. PETA: What is beauty without bunnies? Https://www.peta.org/living/personal-care-fashion/beauty-without-bunnies/.
Faber, S. (2019). Demand for organic food growing faster than domestic supply. Organic Consumer Association. Https://www.organicconsumers.org/news/.demand-organic-food-growing-faster-domestic-supply
Mitarotonda, A. (2019). Industry insight: Why and how natural cosmetics will continue to grow. Cosm & Toil 134(2) 8.
USDA: United States Department of Agriculture. (2016, Nov). About the national organic program. Https://www.ams.usda.gov/publications/content/about-national-organic-program.
USDA: United States Department of Agriculture. (2008). National organic program: Cosmetics, body care products, and personal care products. Https://www.ams.usda.gov/sites/default/files/media/OrganicCosmeticsFactSheet.pdf.
NSF International. Q&A on the american national standard for personal care products containing organic ingredients. Https://www.qai-inc.com/media/docs/Contains_Organic_Ingredients_FAQ.pdf.
FDA: U.S. Food & Drug Administration. The FDA requests comments on use of the term "natural" on food labeling. Https://www.fda.gov/food/food-labeling-nutrition/use-term-natural-food-labeling.
Making Cosmetics. Natural certification. Https://www.makingcosmetics.com/Natural-GMO-Free-Ingredients_ep_71.html.
NPA: Natural Products Association. Certifications. Https://www.npanational.org/certifications/.