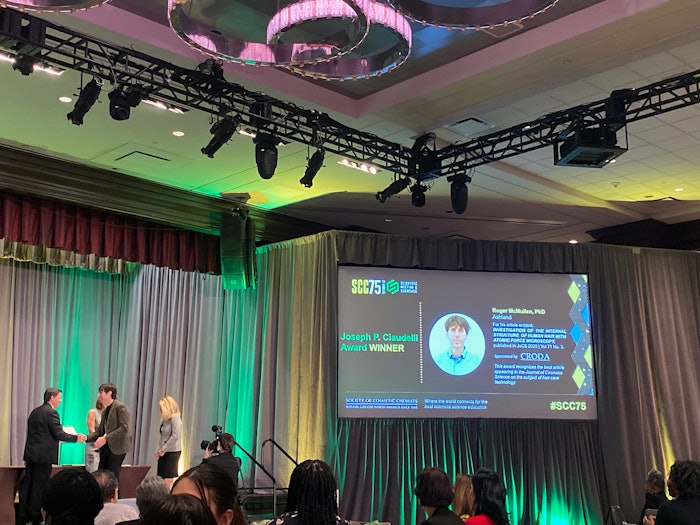 The Society of Cosmetic Chemists (SCC) awarded Ashland's principal scientist, Roger L. McMullen, Ph.D., the Joseph P. Ciaudelli Award for the best paper, entitled, "Investigation of the internal structure of human hair with atomic force microscopy," published in the Journal of Cosmetic Science in 2021 (vol. 71, No. 3). McMullen was honored at the 75th annual Scientific Meeting and Technology Showcase breakfast in New York City.
Related: Society of Cosmetic Chemists Honors Two BASF Chemists
McMullen has more than 20 years of experience in the personal care industry and specializes in optics, imaging and spectroscopy of hair and skin. He is the author of Antioxidants and the Skin, 2nd edition, published by CRC Press.
He currently leads a group of six scientists in the measurements science department at Ashland. McMullen is also a professor at TRI-Princeton in the SCC continuing education program, and he teaches biochemistry at Fairleigh Dickinson University.