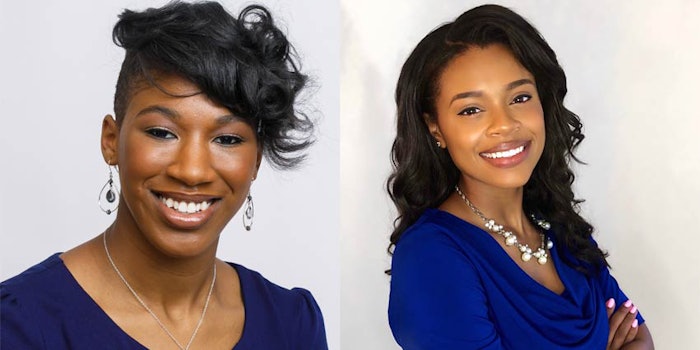 The Society of Cosmetic Chemists (SCC) announced Imani Elaine Porter and Joy Rutherford as the winners of the Madam C.J. Walker Scholarship, which supports under-represented minority students pursuing an undergraduate or post-graduate degree in chemical, physical, medical, pharmaceutical, biological or related sciences and technology.
Related: SCC and Mary Kay Create Two $5K Madam C.J. Walker Scholarships
The $5,000 scholarship winners, sponsored by Mark Kay Inc., were chosen by a selection committee that included Madam C.J. Walker's great-great-granddaughter. The winners are invited to attend the SCC 75th Annual Meeting and Showcase, to be held Dec. 13-15, 2021, in New York City, to be presented with the award. 
Porter is a second-year undergraduate majoring in biochemistry at Hampton University. Rutherford is a fourth-year Ph.D. candidate in chemistry at Ohio State University.
Lucy Gildea, Ph.D., chief scientific officer at Mary Kay Inc., says, "Madam Walker was a pioneering Black female entrepreneur who inspired many with her financial independence, business acumen and philanthropy. It is exciting to honor her legacy by supporting these two outstanding students in their pursuit of careers in cosmetic science. Mary Kay is proud to inspire and empower the next generation of scientists to follow in Walker's footsteps."