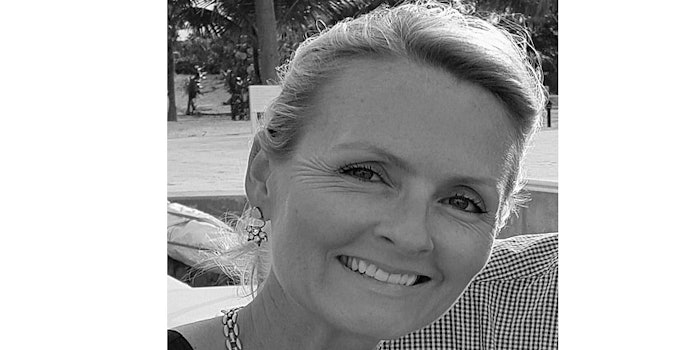 Integrity Ingredients Corp. has hired Tina Haviland as vice president of product development and innovation.
Related: Barentz Appoints Derk-Jan Terhorst as CFO
In her role before joining Integrity Ingredients, Haviland served as a successful product development consultant since 2013.
Haviland brings nearly 30 years of experience in the development of skin care, hair care, personal care and color cosmetic products. Previously, she has worked for both beauty industry startup businesses as well as several major companies such as L'Oréal, Avon, Milani Cosmetics and Laura Geller Beauty.  
As a seasoned product developer, she is passionate about delivering on-trend, innovative concepts and products that satisfy the needs of consumers. Haviland holds a Bachelor of Arts degree from Lehigh University from which she graduated with honors.
"We're very excited to have Tina on board," commented David Howell, CEO of Integrity Ingredients. "Her depth of experience, knowledge and management capabilities will complement our growing team of seasoned executives."