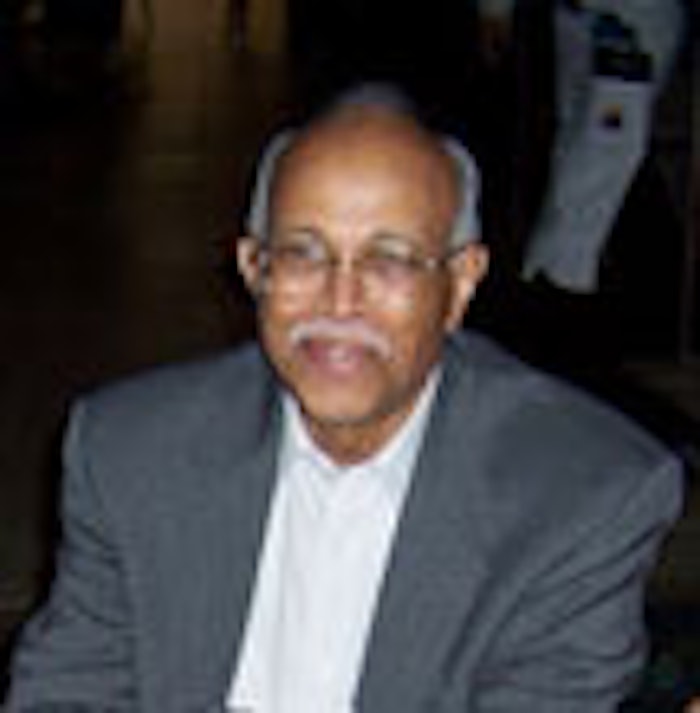 Yashavanth "Yash" Kamath, PhD, has begun his own consulting firm, Kamath Consulting Inc. Kamath retired from TRI/Princeton in 2006, where he spent nearly 34 years. He first joined the company as a postdoctoral fellow and worked his way up the ladder to become research director, a position he held for nearly 10 years before his retirement.
At his new consulting company, Kamath will continue his research in the area of hair and skin cosmetics. In addition, he had a long tenure of research in the fiber-textile industry as reflected in his publications on fiber science in well-known, peer-reviewed journals.
Safer Cosmetic Innovations (SCI) is a new initiative of Kamath Consulting Inc. The name was chosen with the intention of directing the efforts of the organization towards developing alternate benign chemistry for some of the grooming procedures used in the cosmetic industry. The goal is to use chemicals and natural products which are safer than those used currently and develop consumer products with lower damage potential to skin and hair. With the help of the industry SCI hopes to bring this vision of Kamath to reality.
Kamath's publications are included in the Journal of Polymer Science, Journal of Applied Polymer Science, Journal of Colloid and Interface Science, Colloids and Surfaces, Textile Research Journal, Journal of Cosmetic Science and the International Federation of the Society of Cosmetic Chemists Journal. Kamath will offer services such as efficacy evaluation of shampoos and conditioners by bending rigidity of a single hair and cleaning efficacy of detergents. To learn more about the consultancy, visit www.safercosmeticinnovations.com or www.kamathconsulting.net.