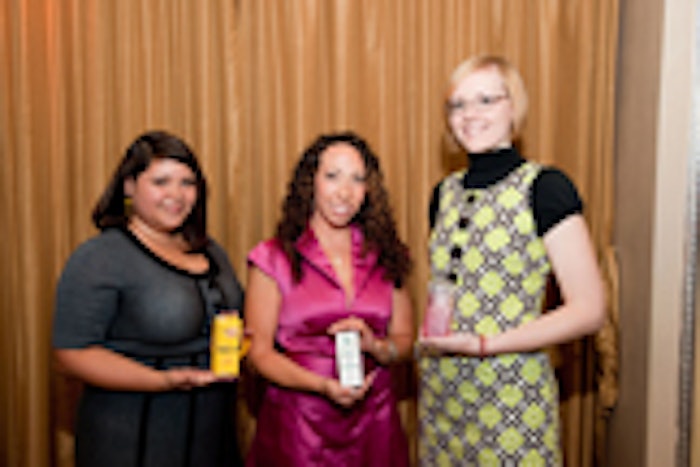 The Independent Cosmetic Manufacturers & Distributors Association (ICMAD) announced the top three winners of the 9th annual Young Designers' Competition at the awards dinner held September 10, 2008, in New York City. The competition was created by ICMAD in 1999 to showcase the design talent in personal care packaging.
Netta Rabin of the Fashion Institute of Technology won the top honor. Second place went to Maria Maldonado, a candidate for MFA in graphic design at Savannah College of Art and Design. Finally, Katie Fowler, a junior at the American Academy of Art in Chicago, won third place.
The goal of the competition is to encourage and develop young creative talent that will build the future of the cosmetics industry. Students received bottles courtesy of Jeffrey Appel of National Printing. A prestigious panel of cosmetic and personal care packaging design experts judged the competition. Judges included John Collier of Susan M. Rafaj Marketing Services, Santo Fareri of SRF Design Ltd., Kenneth Noskin of Ideate, Gregg Lukasiewicz of Lukasiewicz Design Inc. and Rick Prater of Rick Prater Design. Judging criteria for packaging include uniqueness, ability to be reproduced economically and use and storage accessibility. For more information, visit www.icmad.org.