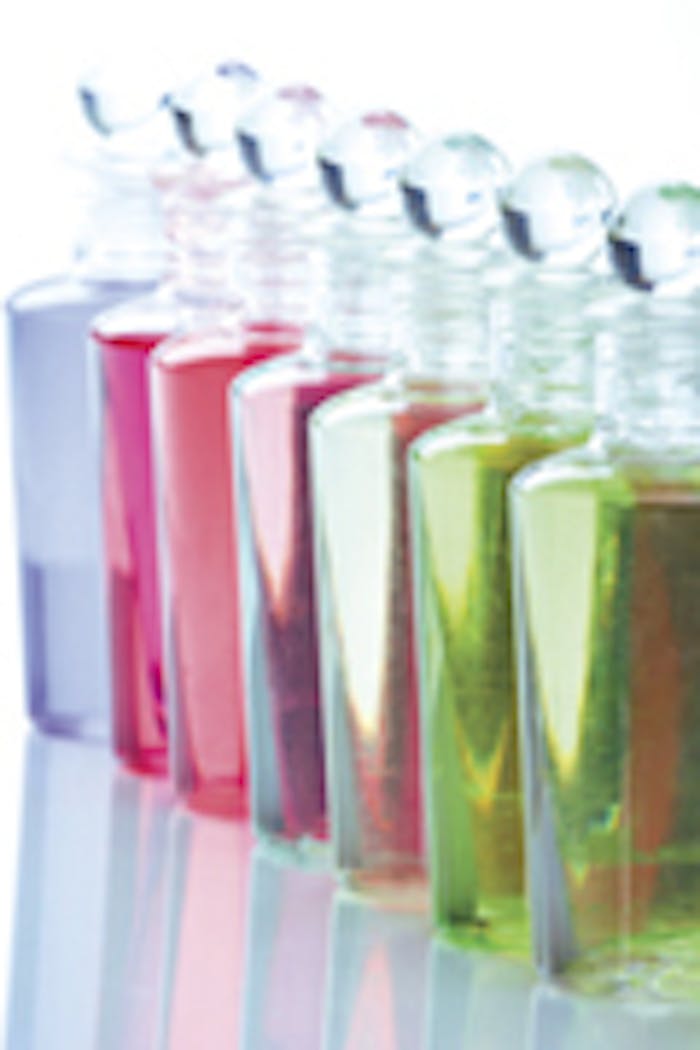 The Cosmetic Executive Women (CEW) honored many innovative personal care products at its Beauty Awards Luncheon on May 2, 2008. The primary goal of the awards is to recognize the most innovative products introduced in the previous calendar year. Winners were voted on by CEW's 4,000 members, all female executives in the cosmetics industry.
Guaranteeing a hands-on environment for judging each entry in its best light, all product entries were showcased and CEW members cast their votes, which determined the finalists and the winner in each category. The 27 categories encompass cosmetics, skin care, hair, scent, and bath and body. Products were represented from both prestige and mass distribution lines benefiting both large and small beauty companies.
Winners included: Olay's Thermal Pedicure for a mass body treatment, Dr. Andrew Weil for Origins' The Way of the Bath Matcha Tea Body Scrub for a prestige body treatment, Johnson's Softoil Melt Away Stress Massaging Moisturizer for a mass scented bath and body, Tom For Beauty's Black orchid Finishing Oil Spray for a prestige scented bath and body, Bare Escentuals' RareMinerals Blemish Therapy for an acne treatment, Olay's Regenerist Micro-sculpting Cream for a mass antiaging skin care product, Shiseido Bio-Performance Intensive Skin Corrective Program for a prestige antiaging product, Dove's SkinVitalizer for a mass cleanser and scrub, Philosophy's Microdelivery Exfoliating Wash for a prestige cleanser and scrub, Olay's Regenerist Eye Derma-Pod Anti-Aging Triple Response System for a mass eye treatment, Estee Lauder's Future Perfect Anti-Wrinkle Radiance Eye Creme for  a prestige eye treatment, L'Oreal Paris' Revitalift UV Daily Moisturizing Cream with Mexoryl SX for a mass moisturizer, Estee Lauder's Hydra Bright Skin-Tone Perfecting Moisturizer for a prestige moisturizer, Garnier Fructis Style Sleek & Shine Anti-Humidity Hairspray for a mass hair care and coloring product, Frederic Fekkai's Coiff Controle Ironless Straitening Balm for a prestige hair care and coloring product, CoverGirl LashBlast Mascara for a mass eye product, Dior Show Blackout Mascara for a prestige eye product, Almay's Smart Shade Blush and Bronzer for a mass facial makeup product, Estee Lauder's Resilience Lift Extreme Ultra Firming Makeup SPF 15 for a prestige facial makeup, L'Oreal Paris' Infallible Never Fair Lipcolor for a mass lip product, YSL Beaute's Yves Saint Laurent Lip Twins for a prestige lip product, Clinique's Skin Supplies for Men M Cover for men's grooming, Bond No. 9 New York's Andy Warhol Silver Factory for a male scent, Daisy by Marc Jacobs for a prestige women's scent, Neutrogena's Ultra Sheer Dry-Touch Sunblock SPF70 for a mass sun product and Estee Lauder's Multi-Protection Sun Towelettes for Body SPF 15 for a prestige sun product.
For more information, visit www.cew.org.