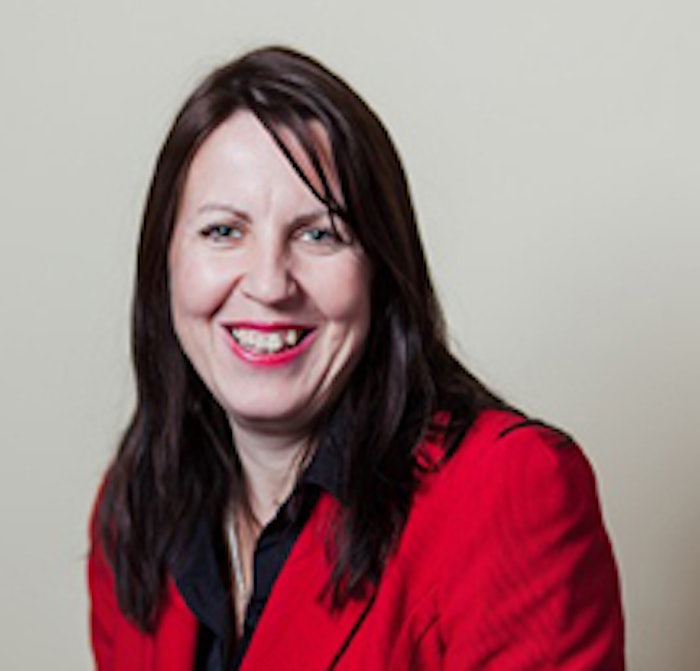 Sandra Breene has been appointed to succeed the retiring Kevin Gallagher as president personal care and actives for Croda. She begins in the role Jan. 1, 2016. Her appointment accompanies today's official announcement of long-time executive Gallagher's retirement.

Breene, president health care and crop care, has served in numerous leadership roles throughout her career with Croda. Appointed to the executive committee of Croda International as president, consumer care Europe in 2012, she has held leadership positions in the company's personal care, life sciences (crop and health care) and performance technology divisions.

Previously, Breene served as vice president sales and marketing, personal care, for Croda Europe and sales and marketing director for the health care business. She also was sales and marketing director for five years in Singapore. She joined Croda Europe in 1990 as a research and development chemist. Breene has a degree in chemistry with analytical chemistry and toxicology from Hull University and obtained an MBA through the University of Leeds in 2000.

"It is an honor to be chosen to succeed Kevin in this position," Breene said. "He leaves a legacy of innovation within Croda's personal care business and the industry itself. I look forward to the opportunity of delivering and developing our strategy as the leader in sustainable innovation for the personal care market."

Gallagher is retiring after almost four decades with Croda. He has been president of Croda North America since 1999 and has served on Croda International's executive committee since 2007.

"Sandra Breene's experiences across Croda's industries and her leadership style qualify her to step into this role," Gallagher said. "She is well-respected across the industry and exemplifies the company's core values."

Watch for more about Gallagher, his career and his accomplishments in an upcoming C&T exclusive interview.