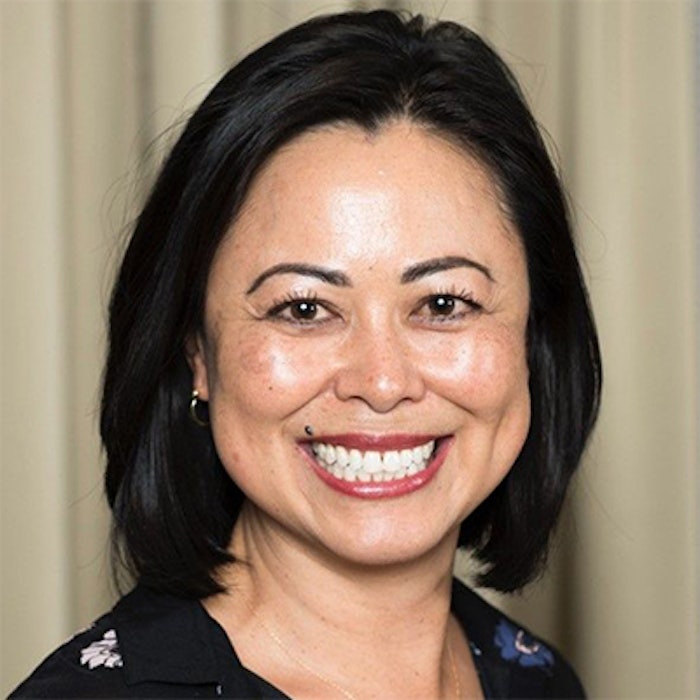 The Society of Cosmetic Chemists (SCC) announced its newest executive officers and area directors, effective January 1, 2021.
The incoming executive officers include:
President: Liz Streland (Croda, Inc.)
Vice president: Michelle Hines, Ph.D. (Mary Kay, Inc.)
Vice president-elect: Mark Chandler (ACT Solutions Corp.)
Secretary: Yulia Park, Ph.D. (Amway)
Treasurer: Karen Chun (Symrise, Inc.)
Additional voting members of the board include:
Senior director Patricia Singh (Air Liquide) and newly elected director Marie Thadal (Coptis, Inc.) for Area I;
Senior director Christine Daraska (Croda, Inc.) and director Kayla Ivey (Gojo Industries, Inc.) for Area II;
Senior director Angie Inouye (Charkit Chemical Corp.) and newly elected director Melissa Christenson (BRIDGE, Inc.) for Area III; and
Senior director Michelle Linscott (Xytrus, Inc.) and director Angela Eppler, Ph.D., (Pfizer Consumer Healthcare) for Area IV.
They are joined by Immediate Past President Mindy Goldstein, Ph.D. (Mindy S. Goldstein, Ph.D. Consulting), and Peter Tsolis (The Estée Lauder Companies), both of whom serve in an ex-officio capacity.
"I look forward to working with these passionate leaders in continuing to position the SCC as the premier education, networking and scientific resource in the cosmetics and personal care industry," said Erica L. O'Grady, CAE, SCC executive director and CEO. "Their diverse industry expertise is representative of our membership and will positively impact the SCC member experience and the industry as a whole."