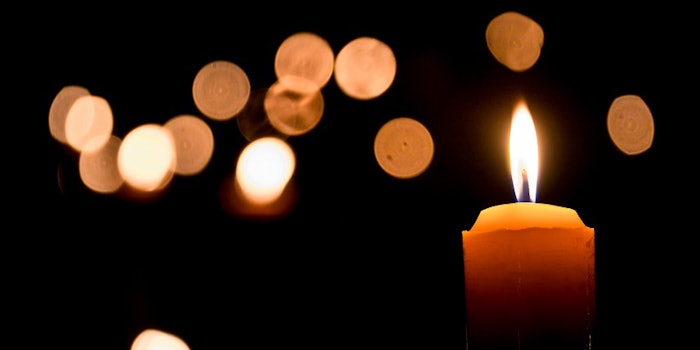 Gary Agisim was not a personality you would soon forget. With a beaming smile and booming voice driven by passion for teaching—wrapped up in a festive vest, he was one of the cosmetic industry's greats until his recent passing. 
Agisim, a proud graduate of Grinell College, was a member of the Society for more than 40 years, most recently of the Mid-Atlantic Chapter of the SCC. He was employed by Pfizer Consumer Healthcare since 1984, holding multiple patents, and also served his country in the U.S. Navy from 1969-1973.
Agisim was a devoted mentor, educator and friend to the society. He always wore a smile and was often known for delivering the last presentation at the SCC National Meeting on Friday afternoon, which would draw a full house. There, he would not only present top-quality science, but would also sing and recite the classics.
A beloved and colorful fixture, known for not only his industry knowledge, but also his colorful vests, Agisim was a frequent speaker at chapter events for many years. In fact, at one mid-year Annual Scientific Seminar, he presented "All That Glitters is Gold," decked out in a metallic gold vest to discuss gold catalysts for "greener chemistry" to lower energy needs during product manufact­uring.
"I'll never forget the 2012 Annual Scientific Seminar where Gary explained how to mask the flavor of sunscreens in lip balms," said Rachel Grabenhofer, managing editor, Cosmetics & Toiletries. "Being a non-chemist, I dare say I understood most if not all of it thanks to him. He was a good teacher and mentor. It also helped that he gave it his touch of humor to make it relatable, especially in his explanation of how awful sunscreens taste. He was a wonderful, kind and genuine person. Sadly, we have lost another great."  
Agisim also served the society in various roles during his membership including: Area Councilor, Mid-Atlantic Chapter Chair, Area Director, National Committee Member and/or Chair (Constitution & Bylaws, Nominations, COCA, COSA, CEP Advisory, Medal Award), and various national officer seats, culminating in his role as Society President in 2009.
Our deepest sympathies are with Gary's daughter, Mimi Agisim, M.D., of whom he was very proud, and his extended family and friends. He will be missed.