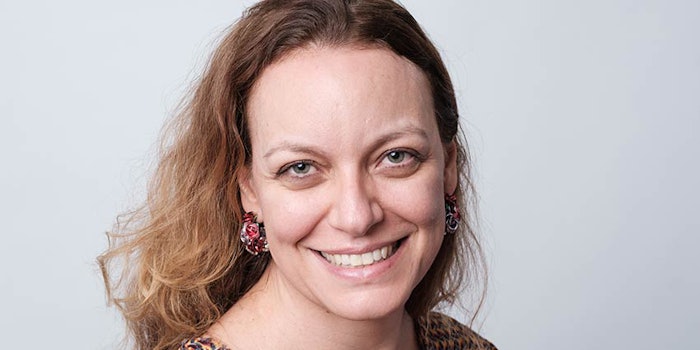 Roberta Roesler, Ph. D., has joined The Body Shop as its global director of research and development, where she will use science, nature and creativity to design innovations with a focus on sustainability.
Coming from Natura, the business' parent company as of 2017, Roesler has been focused on research and development, and its projects, like implementing research and development centers and setting up the first lab and pilot plant in the Amazon.
Roesler will be based in The Body Shop's London Bridge global headquarters and its global office in Littlehampton. She replaces Neil Watson, who will continue with the company as a consultant on key sustainability projects.