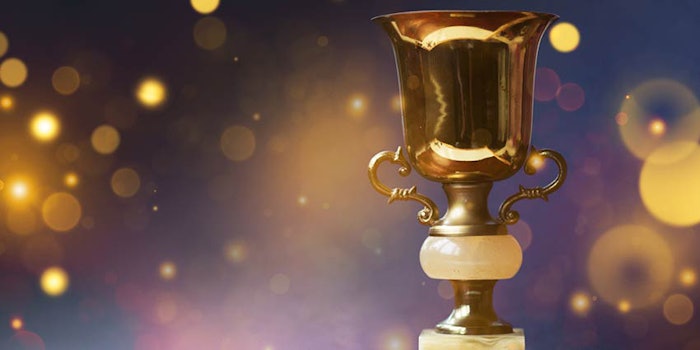 Finalists for The Cosmetic Victories 2019 awards have been announced.
Finalists for the academic prize (projects by young graduates, doctoral and postdoctoral scholars, researchers and scientists)
Microsphere 500, micro-mixers for continuous, rapid production of fresh emulsions—University of Nantes, France
New generation of unique rhamnosyl active ingredients for skin and hair treatments—University of Hamburg, Germany
New generation of anti-perspirant—University of Osaka, Japan
Finalists for the academic prize (projects by industrialists, entrepreneurs, start-ups and innovative SMEs)
Smart-Pore, the first artificial sudoral pore making it possible to conduct efficacy tests—Microfactory, France
New mechanism for tanning and skin depigmentation—Chemcom, Belgium
Cloud-based traceability solution for cosmetic products—KaiosID, Switzerland
The two winners will be announced at an awards ceremony to be held June 6, 2019.
Finalists were selected from 90 projects submitted from 14 countries; winners will receive an award of €10,000 and assistance from the Cosmetic Valley Centre of Excellence's Cosmet'up platform, dedicated to bolstering the development of innovative cosmetic and fragrance projects. The other finalists will receive €1,000.