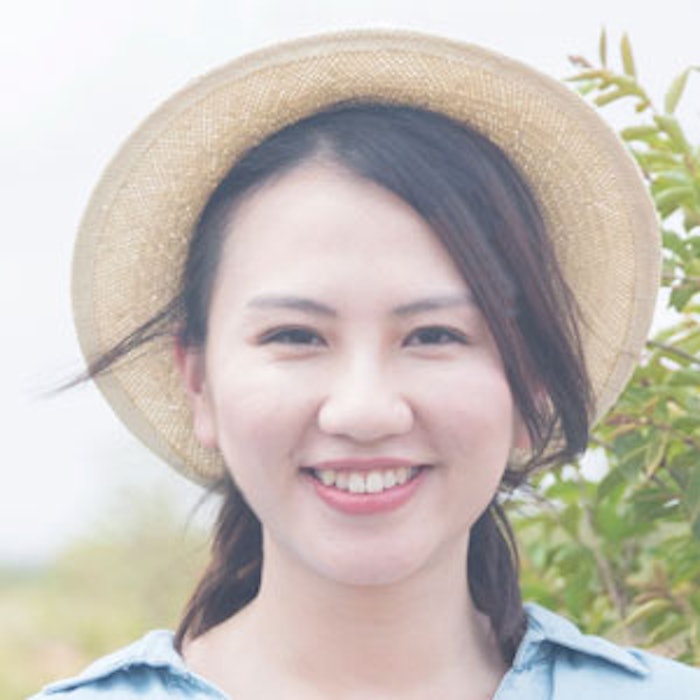 Shuting Hu (SH), Ph.D., is the CEO and co-founder of Acaderma. She obtained her doctoral degree from the school of biological science at the University of Hong Kong in 2014, where she also worked as a post-doctoral researcher. 
In 2013, Hu was awarded the Henry Maso Young Cosmetic Scientist Award by the IFSCC and in 2018, was selected for Sephora's Accelerate program as one of only 13 female entrepreneurs. She established the new cosmeceutical brand Acaderma using her IFSCC award-winning technology, described in her paper titled, "Activity and Mechanism of Natural Resorcinol-type Phenolics from the Twigs of Cudrina Trieuspidata as Skin Whitening Agents."
Hu has extensive experience in studying the benefits of naturals for skin; particularly in pigmentation disorders and photoprotection. Her work has led to the discovery of novel natural agents, and much of her work has been published in various reputable international journals. 
Following, she shares her experience and insights for the cosmetics R&D industry.
Who are/were your mentors/teachers?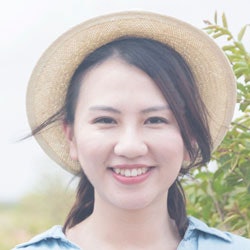 SH: I have always been curious about the unharnessed potential of botanicals. This curiosity drives me to search the world to discover novel and natural alternatives to potentially toxic chemicals, with the mission of finding better and safer solutions for skin health.
Developing the novel ingredients I have discovered for consumers' end products is what I like most. The part I like least is having too small a budget; I'm an entrepreneur and not working for big corporations.
What do you find most challenging about your work?
SH: Winning the IFSCC award has completely changed my career; from academia to industry, and from a scientist to an entrepreneur. It has been a challenging move for me, much more so than I expected. The knowledge and skill sets required differ vastly from my experience in academia.
When I started Acaderma, I had no idea about what business operations, financial projections, account management or audits were. Sometimes, I had to read pages of legal documents in which I knew each word but did not understand what the whole sentence meant, in context.
Again, unlike big corporations, I do not have a full team of colleagues and lawyers to tackle every problem; our cash flow is tight and it is hard to engage a lawyer due to high costs. As such, I have had to learn everything and face each challenge by myself, and this process is tough.
But no one knows everything when [they are] born, and we all learn from one project to the next. To me, it's still a unique experience that benefits my entire life
Describe one of your proudest achievements in cosmetics research and development.
SH: When I was a Ph.D. student, I submitted my research paper to the IFSCC conference and was awarded the Henry Maso Award for young cosmetic scientists. Winning the IFSCC award meant a lot to me; but it was not the proudest moment.
Bringing this technology into a final product on the market, not just in a scientific paper, and using this technology, in turn, to support sustainable green material development in developing regions is my proudest achievement.
What about the cosmetics and personal care products industries excites you?
SH: As a scientist first, I have always been curious about the potential of natural active ingredients. As stated, this curiosity drives me to search the world for novel and natural alternatives to potentially toxic chemicals, with the mission of finding better and safer solutions for skin health.
How would you like your role in the industry to evolve?
SH: I'm an entrepreneur in the industry. While we live in a great new era for young tech entrepreneurs, it is evident that start-ups are at a severe disadvantage in terms of financial resources and business connections, in comparison with major established enterprises. This is particularly true for the cosmetics industry.
Ongoing innovation and diversity are required to drive sustainable growth for any industry. Start-ups bring a wealth of new ideas and highly specialized new technologies, and are essential to a vibrant industry. I hope the industry could provide start-ups with the resources and assistance that are vital to their survival and development, perhaps by setting up special events and/or programs with mentorship, awards or funding.
What areas or technologies do you think are untapped for cosmetics R&D?
SH: Technologies that can evaluate skin care efficacy. Also, artificial intelligence.
How do you envision the cosmetics/personal care industry of the future?
SH: First, it is more sustainable, based on green chemistry and it is environmentally friendly. Second, it is more integrated with artificial intelligence, to satisfy the demand of personalized personal care.