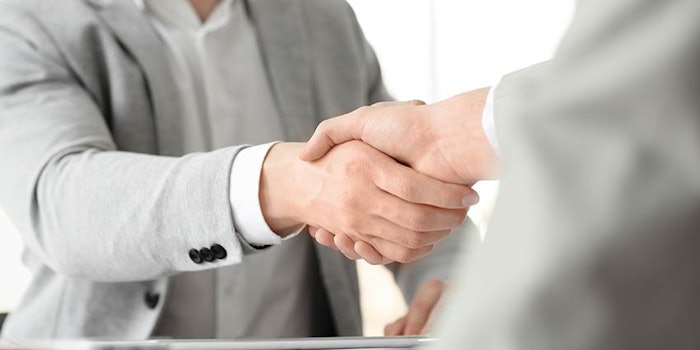 Peptide-based therapies received a boost with the formation of Nuritas' scientific advisory board (SAB). The biotechnology company specializes in identifying novel peptides using artificial intelligence (AI) and genomics.
Justin Siegel, Ph.D., will bring experience in translational research and experience in combining computational and experimental tools in order to design and discover enzymes for various applications. He serves as an associate professor of chemistry, biochemistry and molecular medicine at the Genome Center at University of California, Davis, along with the faculty director of the Innovation Institute for Food and Health and director of business development for Rosetta Commons. Siegel received his Ph.D. in biomolecular structure and design from the University of Washington.
Related: [Video] Perfect Pitch: J&J Names Winner
Also joining the board is David Chernoff, M.D., who has 25 years of molecular diagnostics and biopharmaceutical experience to his name. He is currently the chief medical officer of SetPoint Medical, a clinical-stage biomedical technology company, but has previously served as the vice president of corporate technology at Elan Pharmaceuticals and medical director at Chiron Diagnostics. He received his M.D. from New York University, and completed is medical training and research at UCSF Medical Center.
J. Bruce German, Ph.D., is the food science and technology director at the Foods for Health Institute at the University of California; he is also the co-founder of Evolve Biosystems. His research studies involve the use of metabolic assessments to personalize diet and health, relating to his over 400 papers and numerous patent holdings. German earned his Ph.D. from Cornell University.
Rounding out the group is Luke O'Neill, Ph.D., the chair of biochemistry at Trinity College Dublin. O'Neill leads Trinity College's Inflammation Reserach Group and studies the molecular basis of inflammation, and has also co-founded three companies to develop new treatments for inflammatory diseases. He received his Ph.D. in pharmacology from the University of London with post-doctoral research at Cambridge U.K.; he has been recognized as one of the world's most influential scientists by Clarivates/Thompson Reuters and was elected as a Fellow of the Royal Society in 2016.
"We are delighted to have attracted some of the world's leading experts in drug discovery, metabolism, immunology, food for health, proteomics and molecular diagnostics to support Nuritas as we advance our AI platform and bioactive peptide discovery to address the world's growing healthcare needs," said Emmet Browne, chief executive officer, Nuritas, in a press release. "The formation of our SAB serves to further strengthen Nuritas's unique approach to discover peptide-based therapies with unmatched speed and accuracy."
Nora Khaldi, Ph.D., founder and chief scientific officer, Nuritas, added, "The scientific guidance of this group of experts will be key as we accelerate and develop our unique peptide discoveries to improve human health. We are continuing to expand our scientific teams at Nuritas and the addition of the SAB further strengthens this."