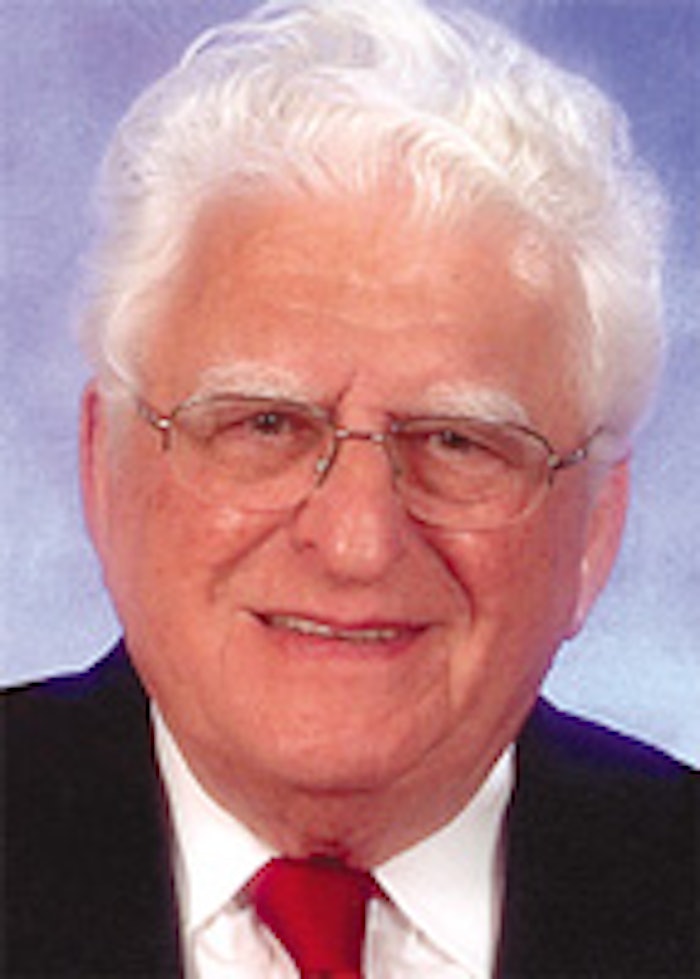 Charles "Charlie" Fox, personal care industry veteran and C&T magazine columnist, passed away this past Saturday, April 24, 2010, at the age of 90.
Fox was an independent consultant to the cosmetics and personal care industry. Prior to becoming a consultant, he served as director of product development for the personal products division of Warner-Lambert Company. He is a past recipient of the Cosmetic Industry Buyers and Suppliers Award and the Society of Cosmetic Chemists (SCC) Medal Award. Fox also served as president of the SCC.
Fox mentored many in the cosmetics industry. "Charlie was a mentor, educator and friend to many of us in the SCC and the cosmetic industry at large," said Paul Thau of PaCar Tech. "He made significant contributions in many areas. I was fortunate to have known and learned from him. He shared his knowledge, wisdom and kindness with many of us." 
"[This is] another great loss to all in the cosmetic industry (and beyond) who personally knew Charles Fox," said Stanley Milstein. "Many of us who were not fortunate enough to be counted among his 'inner circle' of friends and colleagues nonetheless learned of his many encyclopedic contributions to cosmetic science, either through coursework during our degree programs, the literature, or his monthly C&T magazine columns (which, amazingly, continued virtually up until the time of his passing !) A few of us had the privilege of meeting and engaging him in discussion at least at the SCC Annual National Scientific Meetings."
Fox is survived by his son, Martin (Robin); daughters Ellen and Diane Fox-Kossoff; sisters Anne Frankfort and Sheila Fuchs; and grandsons Gregory and Harrison.
Fox once told Rachel Grabenhofer, senior editor of C&T magazine, "I will write for Cosmetics & Toiletries magazine until the day I die," a promise he kept. Grabenhofer added, "He also knew how to teach an editor a thing or two about chemistry. I'll miss those lessons." Fox's final column, Technically Speaking, will appear in the July 2010 issue. The staff at C&T magazine is eternally grateful for Fox's contribution to the publication and will miss his wit and passion.