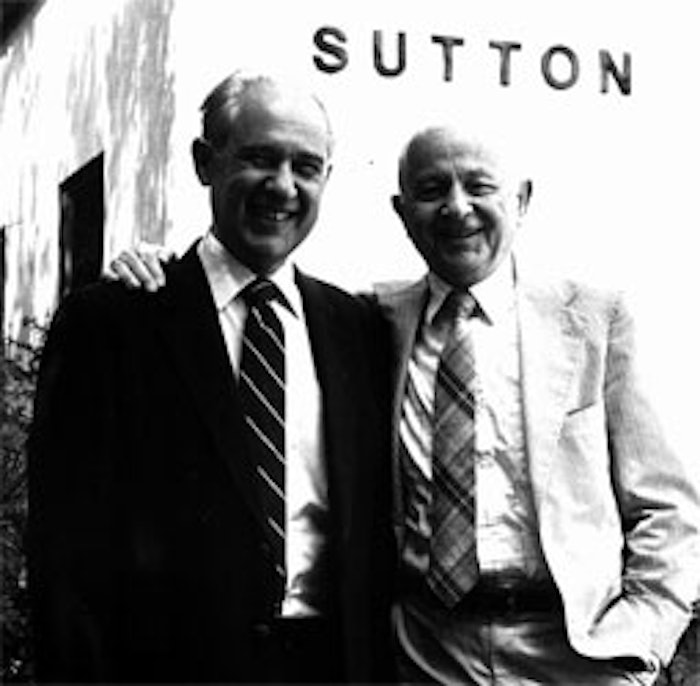 Founder and president of Sutton Laboratories, now International Specialty Products (ISP), Philip A. Berke, PhD, passed away at the age of 96. Born in Russia, Berke moved to New Jersey when he was nine. He obtained his bachelor's, master's and doctoral degrees in biology from New York University.
During his adult career, Berke was assigned a number of patents and authored many publications in the chemical and cosmetic industries. He was a member of the American Chemical Society and the Cosmetic Chemical Association.
Joseph W. Druga of ISP, among others, noted many kind, humanitarian acts Berke undertook. In addition, he shared with C&T magazine the story of how Sutton Labs got its name. He wrote:
Dr. Berke lived in the Gramercy Park district of NYC for a short time after he graduated and he really like the district; so much, in fact, that he wanted to name his company after it. However, by the time the company became incorporated, Berke had forgotten that the district of his fond memories was named Gramercy, and instead named the new company Sutton after a different district in NYC. By the time he realized his mistake, it was too late to change all the paper work, so the name stayed as Sutton Labs. If not for the dreaded paperwork, the name would very well have been Gramercy Labs.
Others sent their memories of Berke as well, noting especially his work to develop the Germall brand preservation systems.