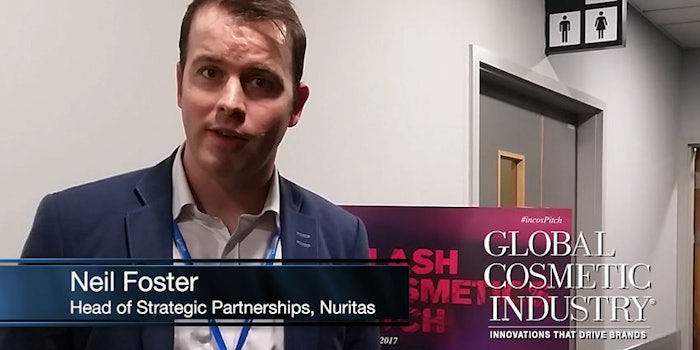 During in-cosmetics, Johnson & Johnson hosted a pitch session for innovators. Some 50 applications were initially received before finalists were narrowed down to 11. The finalists then presented their idea in a three-minute, "Flash Cosmetics Pitch" session to a panel of judges, who quizzed them on the specifics of their idea, including marketability, safety data, consumer loyalty, etc.
Pitches included sun protection sensors, consumer research apps, and products focused on the microbiome, autophagy and sustainable ingredients such as coffee grounds.
The winner was Neil Foster of Nuritas, a company that combines artificial intelligence and DNA analysis to data-mine billions of molecules to rapidly and efficiently provide access to the most health-benefiting bioactive peptides within foods.