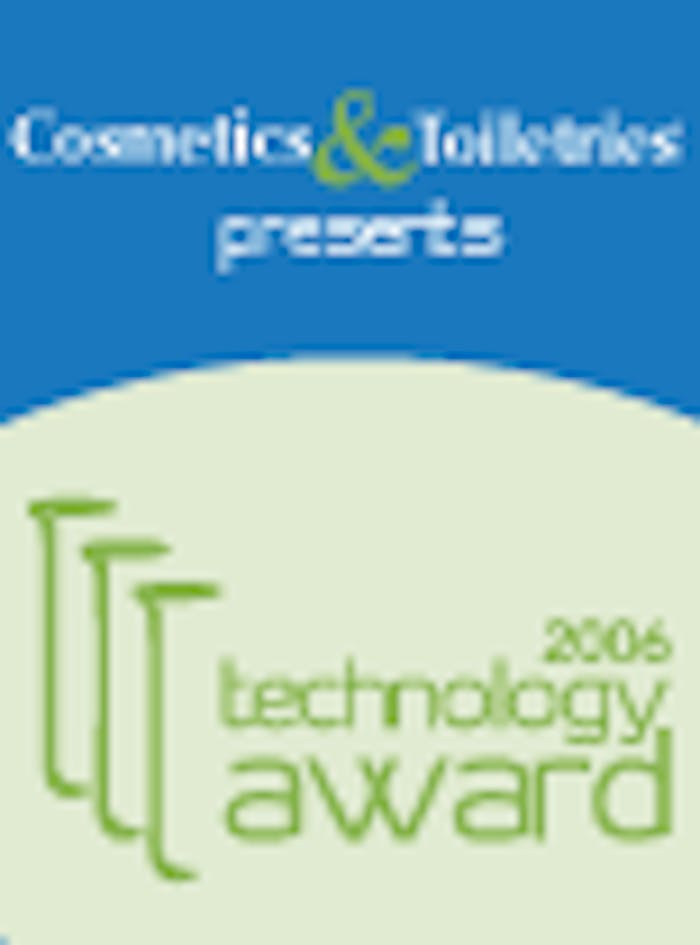 C&T Magazine announces the winners of the 2006 International Technology Awards. The winners were announced and presented with an awards at the Health & Beauty America (HBA) Awards Dinner on September 12, 2006 in New York. Aquea Scientific Corp. was named the winner of  the New Technology Award for its Aqua Delivery System (ADS).  Accepting the award on behalf of Aquea Scientific was Dave Compton, president and CEO of the company. The New Technology Award features a technology from 2005-2006 that made, and will continue to make an impact on the industry.
The winner of the New Technology Launch is Sederma for its Bodyfit campaign. The award was accepted on behalf of the Sederma by Karl Lintner, managing director of the company. The launch award recognizes a marketing campaign for its impact on the industry and its originality.
Four finalists were previously chosen for the New Technology Award, including Aquea Scientific Corp. for the Aqua Delivery System (ADS); Ferrosan A/S for the combination of a topical kinetin and systemic nutritional complex; Laboratoires Sérobiologiques for its Active Powders; and Symrise for SymCalmin.
Likewise, three finalists were chosen for the New Technology Launch Award.  Cognis was nominated for its Feelosophy campaign, Sederma was nominated for its Bodyfit campaign and SILAB was nominated for Eclaine.
Nominations were made  by a select group of 50 R&D experts and leading cosmetic & personal care companies around the world. The winners were chosen by a nine-person jury that included: Eric Abrutyn, Kao Brands; Greg Evans, Access Business Group; Alan Farer, Coty Inc.; Hans Lambers, Sara Lee Household and Body Care; Peter McHale, Chanel; Alan Meyers, L'Oréal; Don Orth, Neutrogena; Janice Teal, Avon; and Armin Wadle, Henkel.