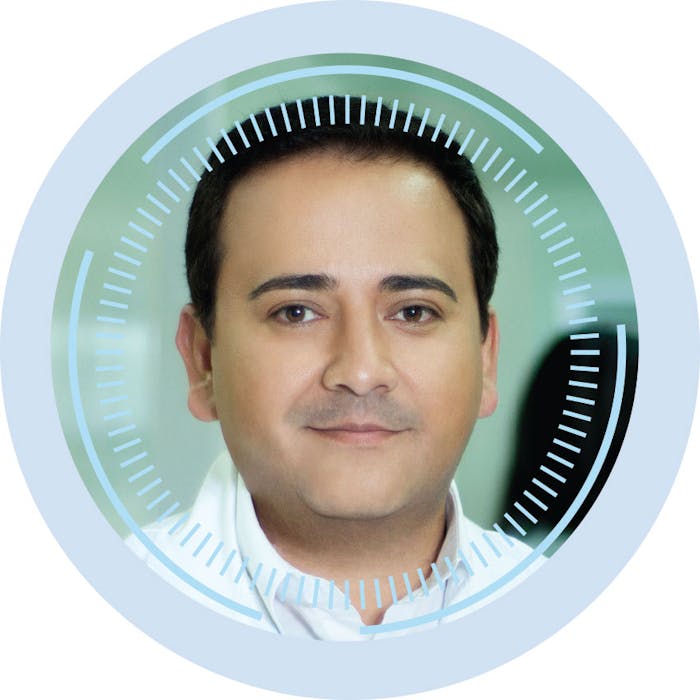 Editor's note: Being at the bench can sometimes feel thankless, tweaking and testing until the final formula or ingredient is tediously within specs. It's the same with most industries: you start at the bottom, assigned menial tasks no one else wants to tackle. For most product formulators, it's not likely the next overnight market sensation to which you're assigned.
But before long, you get enough grit and skill behind you that people start taking notice. It's at this cusp where our new C&T series, "Ones to Watch," fits. The idea emerged from a conversation with industry colleague John Jiménez, of Belcorp, who is receiving the Henry Maso Award for Young Cosmetic Scientists at the 2016 IFSCC Congress in Orlando, Fla.
My discussion with him brought to light the fact that not only the IFSCC, but C&T should recognize up-and-coming formulators, cosmetic chemists, researchers, students and others in allied fields, who have limited experience in the industry, but unlimited potential. These innovators will help shape our industry's future, so it's like being given a crystal ball.
Following is our exclusive interview with John Jiménez, senior exploration scientist at Belcorp and recipient of the IFSCC's Henry Maso Award for Young Cosmetic Scientists. The individuals featured in this series were nominated by mentors and seasoned experts in the industry, and the full interview of each is listed separated in our "people news" section.
For more information on how to nominate, email me at rgrabenhofer@allured.com.  
-Rachel Grabenhofer, Cosmetics & Toiletries
Eye Tracking and Henry Maso
C&T: Describe your work for which you are receiving the Henry Maso Award.
JJ: We used eye tracking as a complementary tool to assess a fragrance´s olfactory profile. Eye tracking is a widely known methodology to evaluate consumers' reactions to marketing and advertising exposure. A remarkable feature about eye tracking is that it is based on the analysis of eye movements, known as saccades, in panelists or consumers as they react to advertising or other stimuli. Eye-tracking allows companies to make better decisions regarding their marketing message or design, and helps them to determine whether their messages call the consumer´s attention and make a statement.
In the award-winning paper, we used this tool to evaluate how eye movements could be affected by the influence of olfactory notes on panelists who were exposed to several aromas. We found that consumer responses to given stimuli were related with specific eye movements that changed according to the coherence between the olfactory profile and its given name. These findings open the door to new R&D models that link the ensemble of fragrance + name + image.
As far as our bibliographic research concluded, this will be the first time olfactory assessment has been included in this ensemble and using this technique.
C&T: Why do you think this paper has received so much attention?
JJ: The attention toward this paper is driven by the fact that the implementation of neuromarketing tools is becoming a very powerful tool in the design and formulation process. Eye-tracking has been used traditionally for advertising assessments but the real innovation is to implement eye-tracking tools during the initial stages of cosmetic design.
As a result, there is huge potential to develop new methodologies using techniques such as eye-tracking, electroencephalography, magnetic resonance imaging (fMRI), among others, that optimize and improve the R&D process. In fact, this topic is becoming a trendy topic on relevant journals such as C&T and IFSCC, among others.
Getting Started
C&T: How did you get started in the cosmetics industry? Who are/were your mentors?
JJ: I got involved in the cosmetic industry at the end of my undergraduate studies on pharmacy, at the Faculty of Sciences of National University of Colombia, in Bogotá, around 1999. In the company of Fiorella Durán, who was my partner on the development of a dissertation degree project, oriented to evaluate the safety of cosmetic products on animal cell-cultures, we began our first practice at Colombia National Health Institute, led by Dr. Gloria Rey and Toxicologist Diego Arias, who were our mentors at that time.
The results of our dissertation were presented during the XV Latin American Cosmetic Summit (Colamiqc) in 2001, at Buenos Aires, and it was a life experience as I realized while being surrounded by industry experts and academics that cosmetics should be my pathway for professional development. At that event, I met very special people such as Mercedes Quitián and Myriam Moya from Esko Laboratories and also Pablo Barros, a member of the Colombian Association for Cosmetic Science (Accytec), with whom I have shared very rewarding experiences in the cosmetic profession during these years.
Next, with the guidance of Jairo Calle, a great professor and friend who passed away a few years ago, and another colleague, I became interested on raw material research. From that time, I remember how Professor Calle shared with us his passion for natural products chemistry, which led us on to become pioneers on the development of several materials based on plants found in the Colombian rainforest. Those studies took us to several remote places, like Colombian jungles, to look for materials such as laurel wax, which never before were studied in cosmetics. This led us to the Maison G. de Navarre Award in 2004. From that time, I recall visiting several indigenous communities and beginning to submit research papers in several academic summits and journals.
In 2005, I began to work for Belcorp, a leading company in the cosmetic industry in Latin America, as R&D Senior Scientist for Skin Care and Sun Care business. It has been a wonderful experience as this position led me to collaborate with scientists and professionals from all around the globe while experimenting with formulas, ingredients and materials.
Participation in academic meetings and awards had been a constant in the last years. We were awarded for the best scientific paper at XIX Colamiqc in Ecuador, 2009, and also at the XXI Colamiqc in Brazil in 2013. Collaboration with relevant cosmetic journals, including Cosmetics & Toiletries of course, has also been also a continuing effort, especially after I began to write the market trends column for C&T Brazil beginning in January 2013.
Marketing education has also been a priority in order to strengthen my professional background. I have undertaken marketing studies at Externado University in Bogotá; neuromarketing at the University of Barcelona; and cosmetic science at Montfort University and the cosmetic scientist society in the UK. In addition, I earned a master's in sustainable development at the EOI Business School in Madrid. For the past two years, neuromarketing applied to cosmetics has been the focus of my papers and publishing, as this subject is my passion and is central to my research efforts.
Art, Science and Serving New Chemists
C&T: What do you enjoy most about being in this industry? What do you find most frustrating?
JJ: Cosmetics are the perfect balance between art and science, and I highly enjoy and appreciate that. I find inspiration for my work by mixing consumer trends, state-of-the-art technologies, consumer insights and fashion to develop new product formulas. For me, it´s not only chemistry; it is the mixture between chemistry and art, blending together to create complex and challenging textures. I enjoy learning first-hand from supplier´s innovations and colleagues at international gatherings.
What I find frustrating is a lack of time for implementing so many ideas and projects. Also, in my opinion, the absence of standardized regulations is a critical issue. In many cases, this becomes a great barrier to the industry, as relevant academic findings could be restricted from expanding to a global scale because regulatory procedures are too complex.
C&T: How could the industry better serve novice cosmetic chemists?
JJ: Novice chemists basically need funding for developing new projects. It would be awesome to have an industry fund for promising professionals. They also could be better served by improving a global mentor network that accompanies local associations and helps to identify and promote new talents. By promoting the participation of young professionals at local and international meetings and IFSCC congresses, this engages them in favor of cosmetic science.
Companies in the cosmetic industry could make a great difference by creating internships and practices for chemistry students, as this will give them exposure to real life challenges in their local markets. Industry could also align with universities by sharing its needs and challenges with academics in a way that both could work in the same direction. This would help to promote research efforts and assist young professionals in preparing them for success under real industry conditions.
Neuromarketing, Skin Chefs on the Horizon
C&T: What do you see on the horizon for your work and/or the industry in general?
JJ: Neuromarketing techniques applied to cosmetics has definitely become my professional priority in the short term. And since neuromarketing is a new discipline, there is a lot to be done. Natural actives derived from Colombian and Latin-American rainforests as well as biodiversity will be areas of study and interest for my career, as there are many new raw materials waiting to be discovered.
Industry novelties will come from trends, and trends will come from unexpected sources. This fact makes my work fascinating and fun, as concepts never previously considered become market successes. For example, look at the increasing interactions between consumers, cosmetics and digital media, and how they have evolved into new cybernetic and robotic developments. In fact, this year we will see the first beauty contest judged by robots.
On the other hand, people's average life expectancies are increasing, and this will raise interest in issues such as emotional and psychological wellness, driving cosmetic technologies into a new world of claims. And again, neuroscience will definitely play a key role in the R&D process, specifically in product formulation, to dazzle consumers. New raw materials will also be fueled by concepts as diverse as astronomy, intergalactic space, physics, space biology and medicine.
Skin care chefs will also become a profession of the future. Even today, you can go to a restaurant and order anti-protease soup, a detox salad, an anti-hyaluronase protein and a full variety of desserts that boost collagen. This will lead to delicious ways of approaching facial anti-aging. This trend will also influence perfumery, as fragrances of the future will become edible.
As another example, water is a new luxury, an increasing demand for water-saving beauty solutions like wipes, dry shampoos, non-rinse body washes, dry soap, and dry bath and shower products will become high-demand solutions.
In my opinion, there is so much potential for cosmetics of the future that the industry must be seen as a great opportunity for young researchers and professionals. Those who are taking early steps in this field will be influenced and inspired from many different sources, as every research opens a world full of experiences and possibilities. There is no doubt that working in cosmetics is one of the best professions and opportunities. I invite all young scientists to strive to develop research that expands the horizons of cosmetics in their respective countries.