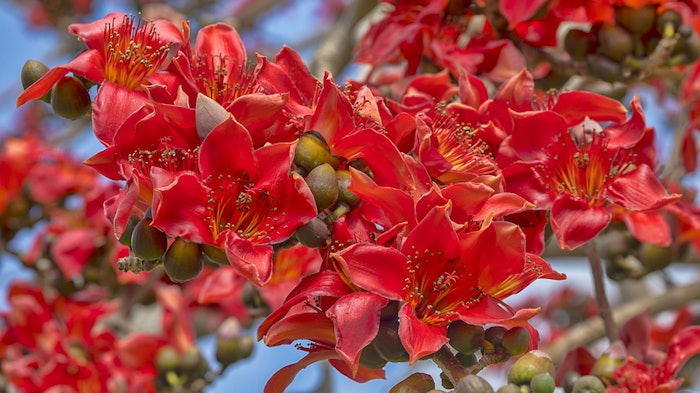 Laboratoires Expanscience won the sustainable ingredient award at the latest Sustainable Beauty Awards event organized by Ecovia Intelligence. The company was honored for its active ingredient Calybiota Bio (INCI: Glycerin (and) Bombax Costatum Flower Extract (and) Water (Aqua) due to its environmental and social impact.
The ingredient is sourced from the calyxes of the red Kapok tree flowers in Africa in a classified forest and biosphere reserve protected by a UNESCO program.
Related: Top Growth Beauty Brands of 2022: Spate
Calybiota Bio is said to utilize polysaccharides to act on the skin microbiome by maintaining its balance while adhering to the needs of sensitive skin. The active was tested on germs known to be involved in atopic dermatitis (S. aureus), acne and seborrheic dermatitis (C. acnes, M. furfur), body odors (C. xerosis, C.striatum and S. epidermidis) and more. The results indicated it has multiple potential applications related to the skin microbiome.
A clinical study also demonstrated its protective effect on vaginal flora: reducing the feeling of discomfort, bringing a soothing and hydrating action, improving the sexual lives of the women subjects, and imparting a prebiotic effect on Lactobacillus, according to Laboratoires Expanscience.
The Sustainable Beauty Awards were held on Nov. 7, 2022, at the Paris Marriott Champs Elysées hotel. Award submissions will open again in June of 2023.