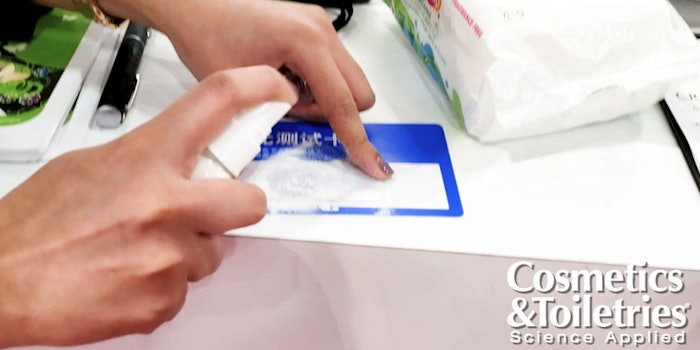 Sunscreens and clean beauty rose to the top for Croda during this year's NYSCC Suppliers' Day.
Abhijit Bidaye explained the company's strategy for extending its sunscreen filters beyond UV and into the infrared range. He noted the added protection is especially important for anti-aging skin care applications. In addition, Rhythm Sharma gave a demonstration of a spray formula's ability to protect against sun exposure. 
In addition, five novel product concepts in new formats and for clean beauty claims were highlighted in Croda's "Clean Undefined" line. The company's stick sunscreen, dual-toned lipstick, cold process serum, "Shea No More" hair gel-cream and cleansing "sand" use less than 10 ingredients each, all of which are deemed clean.
Regarding the stick sunscreen, Sharma noted, "We wanted to create something that was easy to use, easy to carry and on-the-go, and easy for kids to use to attract their attention as well."
Watch the video interview for more information.